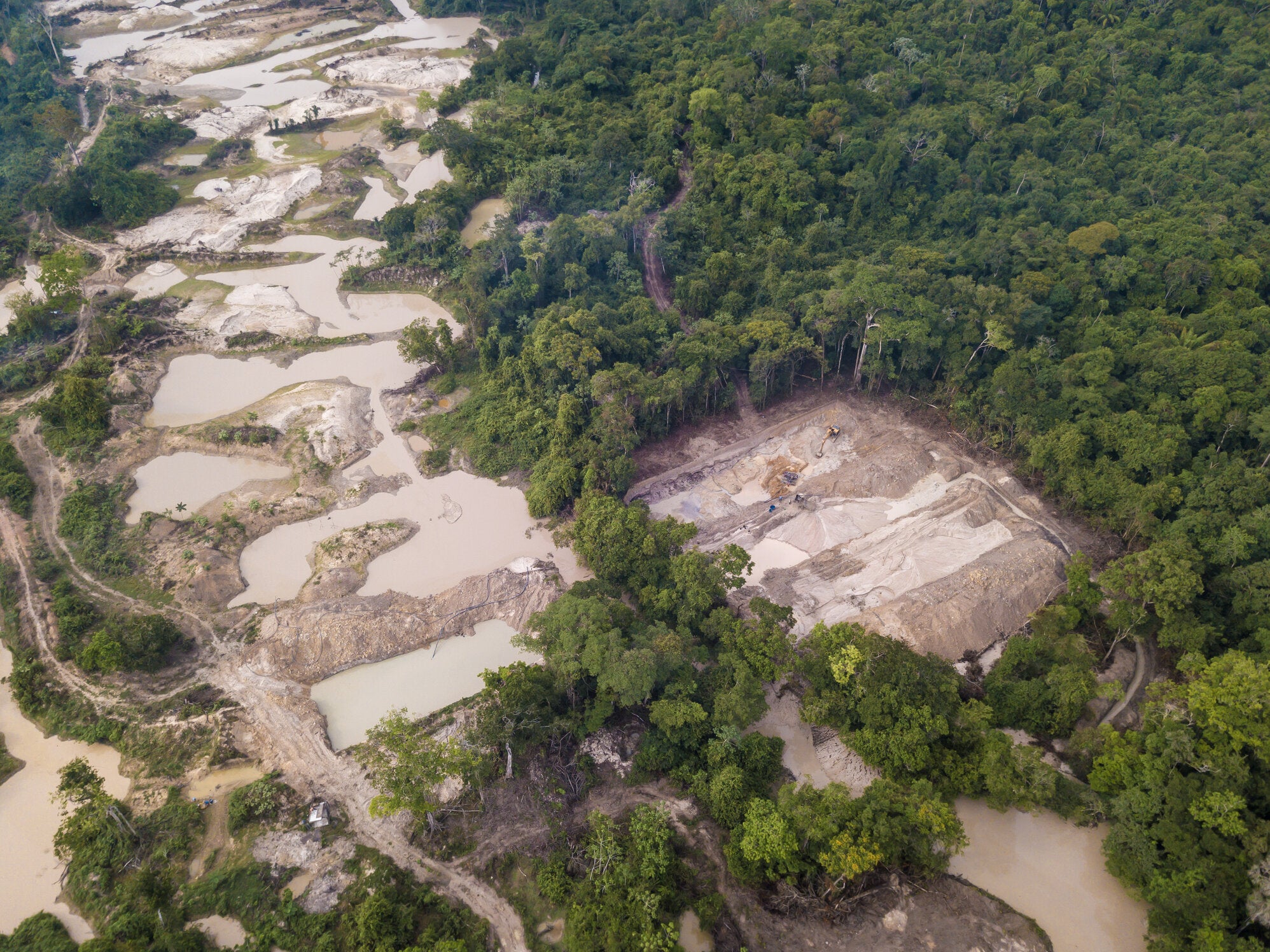 A research study published in the scientific journal Nature last week has warned about the impact of mining stream beds, known as alluvial mining, on river systems.  
The study's authors found that gold and mineral mining in and near rivers is degrading waterways in 49 countries. The research focused on tropical waterways, principally located in South America and Africa. 
River mineral mining involves intensive excavation and sediment processing in river corridors, releasing sediment downstream. This excavated material disrupts aquatic life and human health. Suspended sediment can carry toxins such as mercury, which is used in the river mining process.
According to the study, "increasing gold and mineral mining activity in rivers across the global tropics has degraded ecosystems and threatened human health".
Other research has also shown an increase in the concentration of lead and mercury in local waterways where gold mining is taking place.
"For hundreds, if not perhaps, thousands of years, mining has been taking place in the tropics but never on the scale, as we have seen over the past two decades," Evan Dethier, one of the authors of the study and visiting assistant professor at Bowdoin College in the US, told reporters.  
"The degradation of rivers from gold and river mining throughout the tropics is a global crisis," he went on. The researchers analysed river mining across the tropics from 1984 to 2021.
This year, the Brazilian Government issued a medical emergency following reports of increased levels of malaria and mercury poisoning among indigenous communities in the Amazon rainforest. The administration concluded that illegal gold miners in the area are responsible for exposing the community to new diseases that they had not previously been exposed to and polluting waterways with mining tailings.  
Sediment also has severe impacts on wildlife and the environment. Fish cannot see predators and prey, and their gills can become choked with sediment.