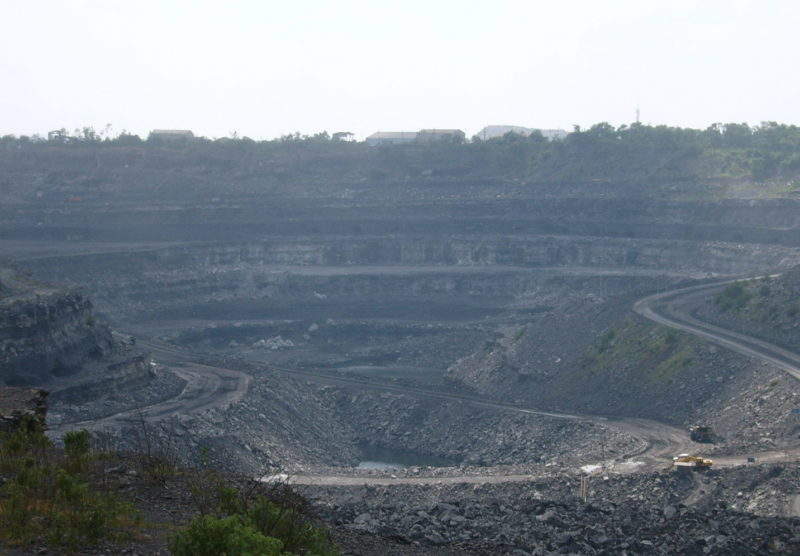 Industrial action at the Sukinda chromite mine, owned by Indian Metals and Ferro Alloys (IMFA), has entered its ninth day, after talks between striking workers and the company broke down.
The strikes were organised in response to injuries sustained by two workers on 31 October during a landslide, which prompted workers to call for more effective safety measures at the mine.
Operations at Sukinda, which is in India's Jajpur District, have been completely halted by the strikes, as employees have refused to return to work until the two injured miners are discharged from hospital.
The protestors have presented a two-point charter to IMFA, which calls for more drinking water facilities and adequate air ventilation inside the mine. The action has been organised by Pritiranjan Ghadai, a local politician representing the centre-left Biju Janata Dal party in the Jajpur District legislative assembly, who is also the leader of a local labour union.
"Our discussion was basically on the safety of mining workers as it is the top priority and can never be compromised," Ghadai told Indian media network Odisha TV. "The company authorities told us that they will take up the demands with their higher-ups and inform us."
IMFA produced a total of 47,021 tonnes of chrome across its operations in the second quarter of the 2018 financial year, a figure already lower than the 58,413 tonnes produced in the same period of 2017. The strikes are unlikely to help reverse this decline at a mine, which its owners report provides a source of income to 1,600 families.
"This is the first time in Sukinda Valley that such an unreasonable stand is being taken and it is untenable that work has been stopped on flimsy grounds," said IMFA in a letter written to the striking workers. "The injuries are not life-threatening and best possible medical care is being provided with the expenses to be borne by us."
Chrome production is a significant aspect of India's mining sector, with Investing News reporting that India was the world's third-largest producer of chromium in 2017, with 3.2bn tonnes.
Mining Technology's Mining Safety content is supported by USA mining safety specialists Carroll Technologies Group.