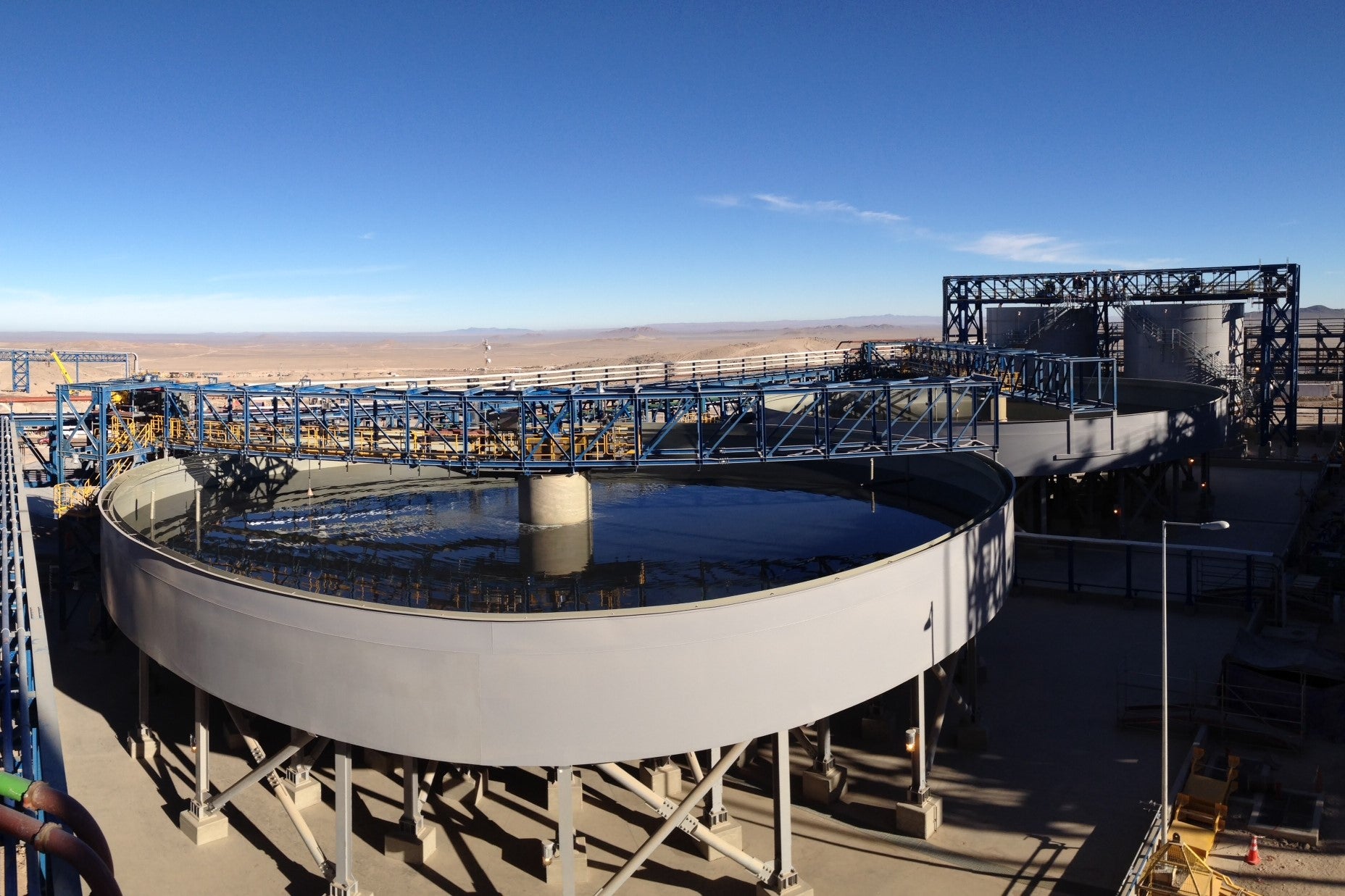 Australia's South32 has closed its previously announced acquisition of a 45% stake in the Sierra Gorda copper mine in Chile from Sumitomo Metal Mining and Sumitomo (jointly Sumitomo).
The closure comes around four months after South32 agreed to buy the stake in the copper mine as part of its efforts to reshape its portfolio.
The final purchase price includes an upfront cash consideration of $1.4bn, as well as up to $500m in the contingent price-linked consideration component.
The contingent payment will be paid by the Australian mining firm to Sumitomo at threshold copper production rates and prices during the 2022-2025 period.
South32 CEO Graham Kerr said: "By adding copper to our portfolio, along with our recent commitments to substantially increase our green aluminium production, we are making significant progress reshaping our portfolio for a low carbon future.
"Sierra Gorda will immediately contribute to earnings, improve Group operating margins and give South32 long-term exposure to a metal that is increasingly hard to discover, develop and produce. We believe copper will play a key role in the world's decarbonisation and energy transition."
The Sierra Gorda open-pit copper and molybdenum mine is located in the Atacama Desert in the Antofagasta region.
The mineralisation was discovered in 2006 and the processing plant was commissioned in June 2014.
The commercial production began in July 2015.
The mine is estimated to hold a copper-molybdenum-gold sulphide mineral reserve of more than one billion tonnes. It has an operational life of more than 20 years.