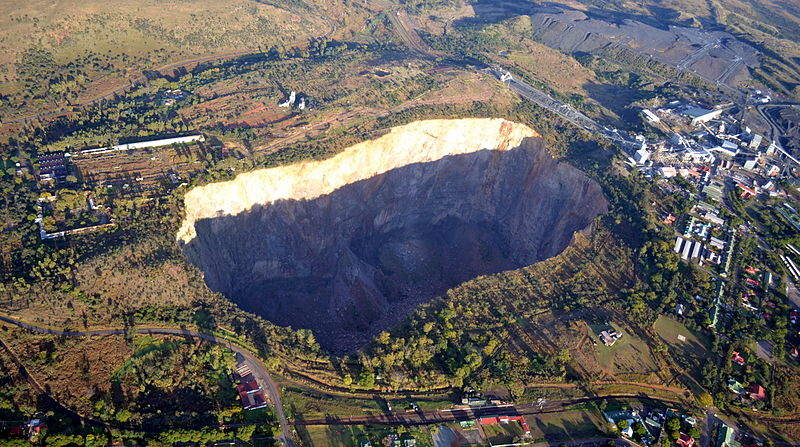 Local residents in the South African town of Verulam have protested against a mining permit that could be granted to Phumalanga Mining (PTY) to conduct sand mining operations near the Umdloti River due to concerns about the environmental damage and risks to personal safety the project could cause.
The country's Department of Mineral Resources (DMR) is considering granting permission to begin operations in residential areas around the river after PTY had held meetings with members of the public to discuss the proposed operations and no objections were raised. Badsha Adam, the principal of the Umdloti Primary School, which is located 500m away from the proposed site, has since withdrawn his consent for the project, claiming he had been 'misled' by the company.
"I was approached by an individual with a person whom I think was the applicant [for the permit]," he said. "They told me that the company wanted to develop the area through sand mining. They went on to say that it was not going to affect my school because they will be digging sand at the banana plantation, which is far away from my school.
"They told me that they were seeking an application for sand mining and needed permission from the residents," he continued. "A couple of months later, a resident, Hayley Govender, informed me that mining which I consented to was going to take place close to my school. I then withdrew from my initial consent. I was misled."
More than 100 residents have signed a petition calling for the permit not to be granted, claiming that disruptions to the natural bridge over the river, which has no footbridges, would disrupt local farmers who rely on the strip of land to plant crops and endanger children who have to cross the bridge to reach the primary school would be at risk of falling into the river and drowning.
Eugene Shangase, the owner of PTY, has said that the majority of the community has been supportive of the project and that Govender has been the only significant opposition.
"She went and mobilised the community and told them to raise objections after we held a meeting," said Shangase. "I think she is jealous because she and her husband applied for a permit a long time ago and they started digging sand. We had door to door interviews with the public about the proposed sand mining operation, and none raised objections."
Sand mining, the extraction of sand to be used in manufacturing, can be one of the more environmentally damaging mining practices as it removes topsoil and vegetation from patches of land. Illegal sand mining operations have long been found in South Africa, so the DMR's final decision could set a precedent for future sand mining projects in the country.
Mining Technology's Mining Safety content is supported by USA mining safety specialists Carroll Technologies Group.