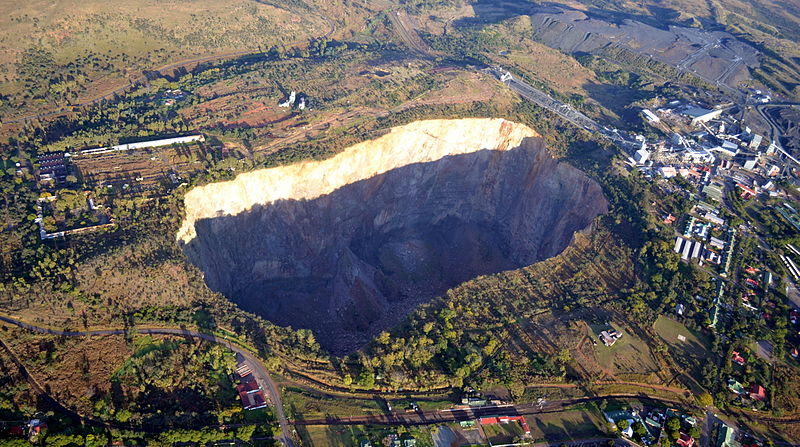 The South African Department of Mineral Resources has announced statistics regarding the safety performance of the mining sector in 2018, which show a 10% decrease in fatalities compared to 2017.
Total fatalities across all commodities fell year-on-year from 90 to 81, with improvements of 10% and 59% in coal and platinum sectors respectively. Fatalities at gold operations remained unchanged, with 40 deaths in both years, but fatalities at "other" operations climbed 82%, from 11 to 20.
There were five fatalities reported across South African mines in the first two months of 2019, compared to 14 over the same period in the previous year, a change of 69% that suggests the sector is improving its safety record.
The number of accidents at South African operations followed a similar pattern, with total incidents falling from 2,669 to 2,350, a decline of 12%, with similar improvements at coal, platinum and gold operations. Again, only projects mining "other" commodities saw an increase in accidents, a 2% change from 291 to 296.
The ministry also announced figures for the number of deaths attributable to occupational diseases from 2016 to 2017. Over this period, deaths declined from 34 to 25, a decrease of 26%, making this the most significant improvement of the figures announced today.
"We have agreed as a sector that we cannot ensure that there is a sustainable and significant improvement in the sector, if we don't work together," said David Msiza, chief inspector of mines. "So whatever measures that we put in place, are the measures that we've agreed upon, to ensure there is sustainable improvement in fatalities.
"Hence, we had an improvement of almost 90% in fatalities in the last 25 years. I would like to first of all commend all the stakeholders who are here on their efforts; there are still challenges, but it's very important that we work together."
However, both 2017 and 2018 saw more fatalities than in 2016, when just 73 people died at work. Moreover, this year's figures could be skewed by ongoing strike action by members of the Association of Mineworkers and Construction Union (AMCU), which has reduced the number of workers at South African mines.
Around 15,000 workers are believed to be part of the industrial action, which began at Sibanye-Stillwater's gold operations last November, and has since grown to the point where the union is considering action at the company's platinum operations.
While a court has ordered the AMCU suspend its proposed secondary strike action, following protests from other trade unions and mining companies, the strikes are believed to have already cost Sibanye-Stillwater R1bn ($70.7m) in lost working hours and production.