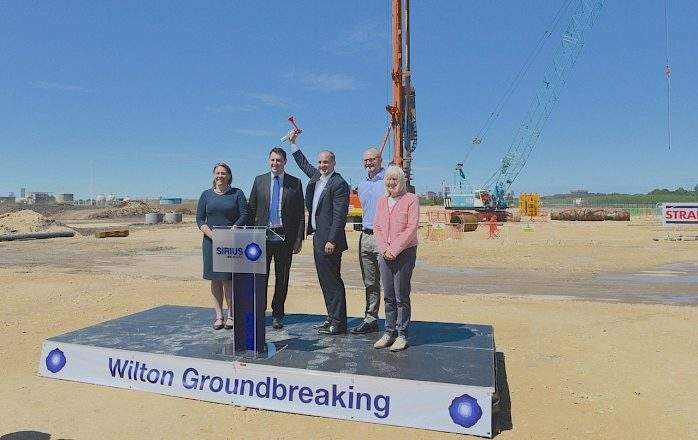 British fertiliser company Sirius Minerals will begin digging a 23-mile tunnel beneath the Yorkshire Moors in the UK, to connect its Teesside port to its Woodsmith Mine, south of Whitby.
The project is estimated to cost a total of £3.2bn and the tunnel will be operational by 2022. It is expected to last for 100 years and to generate 2,500 jobs; 1,000 related to the tunnelling work and the remaining 1,500 in related supply chains. Minister for the Northern Powerhouse Jake Berry attended the ground-breaking ceremony at Sirius's Teesside harbour.
Berry said: "Through the development of its Woodsmith Mine, Sirius Minerals is becoming a global player set to create thousands of new jobs and provide a major economic boost to the Northern Powerhouse economy."
The tunnel will enable 20 million tonnes (Mt) of the mine's potash, an alkaline compound typically used in fertilisers, to be extracted from a seam 5,250ft below the earth's surface. The potash will then be transported to the port on subterranean conveyor belts. The process is estimated to add £2.3bn a year to the UK's GDP and generate exports worth £2.5bn, reducing the UK's trade deficit by 7%.
Construction is being managed by STRABAG, the Austrian construction company which worked on the world's longest railway, the Gotthard Base Tunnel, which covers 35 miles and connects the Swiss municipalities of Erstfeld and Bodio beneath the Alps.
Strabag chief executive Thomas Birtel said: "We are delighted to be breaking ground at Wilton and are proud to be involved in helping to regenerate an area with such a rich industrial heritage."
Yorkshire is the only region in the world where polyhalite, a type of potash used to encourage plant growth, is mined, and the operation will be the first new potash mine opened in the UK in 40 years. Potash production in the UK peaked in 2003 when more than one million tonnes of refined potassium chloride were recovered from 3Mt/y of potash ore at the Boulby mine in the North York Moors National Park.
However, production fell to 700,000t of potassium chloride in 2011 and earlier this month Israel Chemicals, which operates the Boulby mine, announced that the mine would become the world's first dedicated polyhalite mine and would phase outpotassium chloride production.