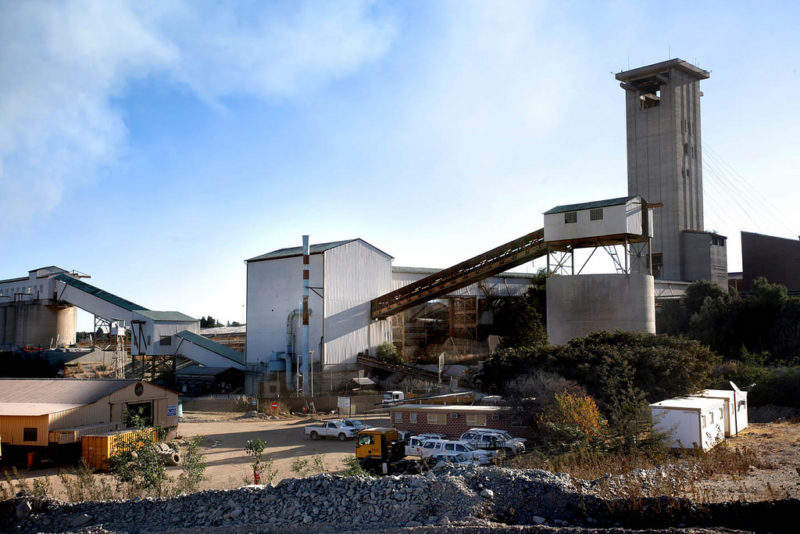 Sibanye-Stillwater has announced that around 1,800 workers that were trapped at its Thembelani shaft in northern South Africa have been successfully rescued and safely brought to the surface.
The workers were trapped on Tuesday afternoon when rails being transported through the shaft came loose, falling and trapping the workers in the shaft. The workers were then held in an underground chamber at the 14th level below the surface, until inspectors confirmed it would be safe to begin hoisting the workers out of the shaft. The company reported that all trapped workers were safely rescued, and that it would continue inspections on equipment on the 15th level below the surface to assess any further damage.
However, the Association of Mineworkers and Construction Union (AMCU) has claimed that closer to 4,000 workers were trapped underground, and criticised both Sibanye-Stillwater's safety record, and reporting of the accident, in the wake of the collapse.
"AMCU's prayers are with the mineworkers and we hope and trust that they will be returned to the surface as soon as possible," said the union in a statement. "We trust that our safety stewards will do their utmost to address the problem.
"However, we are concerned that, once again, Sibanye-Stillwater failed to inform AMCU about the incident in time. We will monitor the situation and respond accordingly."
The AMCU's comments are the latest in a protracted dispute with Sibanye-Stillwater, following a five-month strike by AMCU members at the company's operations over concerns regarding safety compliance and low wages.
In 2018, 71 workers died at Sibanye-Stillwater's South African operations, and the AMCU will see the latest incident as further evidence that the company is not taking operational health and safety seriously.
Minister of Mineral Resources, Gwede Mantashe, meanwhile, praised Sibanye-Stillwater's "successful rescue" operation, and called for renewed efforts to ensure safety at South African mines.
"Despite strides made on health and safety thus far, we should not be complacent," said Mantashe. "We are committed to the goal of zero harm at work.
"Every worker must return home safe."
The country's Department of Mineral Resources reported a 10% fall in mining fatalities in 2018 compared to the previous year, with platinum operations seeing a 59% reduction in deaths. While fatalities at operations beyond gold and platinum rose from 11 to 20, the trend was a generally positive one following years of increases in occupational deaths in South African mining.