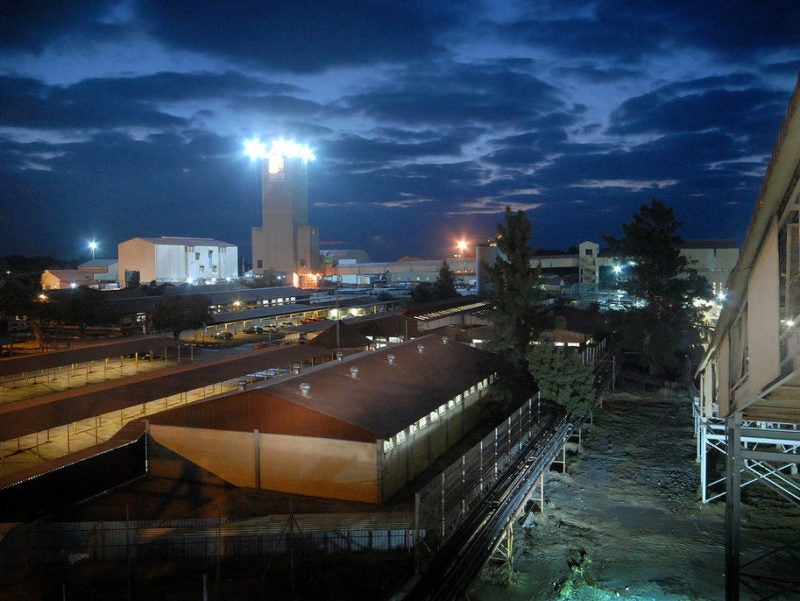 South African precious metals miner Sibanye-Stillwater has reduced the number of jobs cuts to 3,450, following the proposed restructuring of its gold mining operations.
The number of job cuts being has nearly halved when compared with the February forecast, which put the job cut figure at 5,870 employees and 800 contractors.
The proposed restructuring is a consequence of the ongoing financial losses experienced at the firm at the Beatrix 1 and Driefontein 2,6,7,8 shafts last year.
The February forecast prompted threats from the Association of Mineworkers and Construction Union (AMCU).
Early retirement, natural attrition and voluntary separation are expected to form a major portion of the layoffs programme. Forced layoffs are expected to be restricted to 800 employees and 550 contract workers.
Sibanye-Stillwater CEO Neal Froneman said: "Restructuring and consultations proceeded despite the ongoing strike. We are therefore pleased to have concluded the S189 consultation and successfully reduced the footprint of the operations in a responsible manner and resulted in over 2,650 potential job losses being avoided."
"Although restructuring is a difficult and emotive process, the sustainability of our remaining operations is our primary focus. To ensure further sustainability of the West Rand gold mines, avoiding premature mine closure will require an ongoing regional approach to reduce costs through the rationalisation of infrastructure and services, including a regional mine water management solution."
"The sustainability of our remaining operations is our primary focus."
As part of the agreement with stakeholders, Driefontein 8 shaft will remain in operation as long as it makes a profit, on average, for three months.
Beatrix 1 and Driefontein 2 shafts will be put under on care and maintenance while the Driefontein 6 and 7 shafts and the Beatrix 2 plant will be closed.