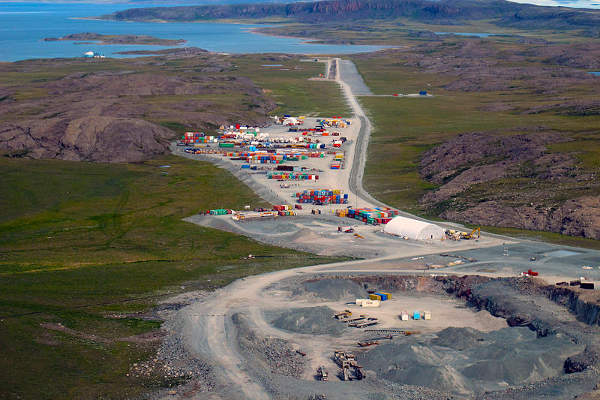 Chinese state-controlled firm Shandong Gold Mining has signed an agreement to acquire all of the outstanding shares of Canadian miner TMAC Resources.
The deal will see the Chinese firm pay C$1.75 ($1.24) a share in cash to TMAC.
According to TMAC, the offer represents a premium of 52% to TMAC's 20-day average price as of 06 May.
The total equity value of the transaction is $149m.
TMAC noted that Shandgold had also committed to purchase another 12 million shares, at the same price, in a private placement for around $15m.
The transaction enables the Chinese firm to secure continued investment in the remote Hope Bay mine in Nunavut.
Hope Bay is a high-grade gold camp which produced 138,510oz last year.
It is located approximately 685km northeast of Yellow Knife and 125km south-west of Cambridge Bay, in the western Nunavut territory of Canada.
The mine began its commercial production in May 2017.
TMAC president and CEO Jason Neal said: "The Transaction is the culmination of the strategic review process we announced earlier this year.
"Over the past several months, SD GOLD has completed a significant due diligence review of TMAC, including a site visit to Hope Bay earlier this year.
"SD GOLD, as one of the world's largest gold producers, has the financial strength, technical capability and long-term vision to maximize the value of the Hope Bay camp."
In September 2018, Barrick Gold signed a mutual investment agreement with Chinese mining company Shandong Gold. This agreement is set to further bolster the relationship between the parties.