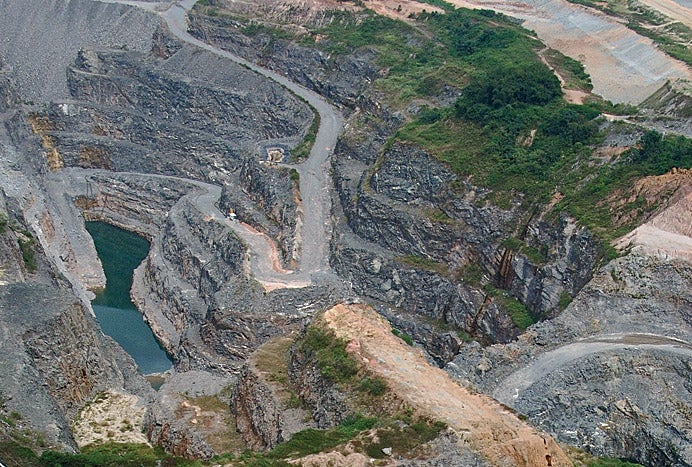 Following an investigation into an explosion at Chinese miner Shaanxi's operations in Ghana, the country's Minerals Commission has fined the company $40,000 for its role in the accident, and indicted five men for their involvement in the disaster.
On 22 January, a group of miners entered Shaanxi's Yenyeya and Pubortaaba underground mines in the country's Upper East District through tunnels owned by illegal miner Kwasi Appiah. They then began to conduct blasting work to search for minerals, which led to explosions that killed 16 people.
Shaanxi was quick to distance itself from the victims, claiming it could not be held responsible for the actions of what it called illegal miners, a stance which prompted criticism from the families of the victims. While the company initially turned eight illegal miners over to the police, the Ghanaian Minerals Commission has concluded that several of the miners were in fact Shaanxi employees, as part of a wider ruling that the company was ultimately responsible for the accident.
Investigators reported that the company's foreman, Asibi Seidu, left the mine while the blasting was taking place, and that the Yenyeya underground mine manager, Thomas Tii Yenzaya, gave the miners access to explosives, which were illegally stored underground without permission from the authorities.
Shaanxi employees Emmanuel Osman and Akurugu Vanga were also named for their involvement in the blasting, and both are to be suspended for three months without pay. Appiah was indicted for his role in giving the miners access to the tunnels.
The Minerals Commission has levied a number of fines at Shaanxi, each worth $10,000: one for the illegal storage of explosives underground, one for failing to secure approval for its blasting safety code from the Chief Inspector of Mines, one for failing to record the blasting work done on 22 January, and one for hiring a supervisor who did not share a language with the workers.
The Yenyeya and Pubortaaba Mining Groups, who oversaw daily operations at the mines, were also fined an additional $10,000 for not posting the times of scheduled blasts.
"Adequate warnings were not given before the blast went off," said minister of land and natural resources Kwaku Asomah-Cheremeh when announcing the commission's findings. "There was also inadequate pre-blast inspection since some of the illegal miners were allegedly hiding underground but the inspection team did not detect their presence."
The Minerals Commission has given Shaanxi one month to appoint new managers to take control of its Ghanaian operations, and ordered that underground passages linking the Yenyeya and Pubortaaba mines should be closed to prevent illegal miners from accessing the operations again.