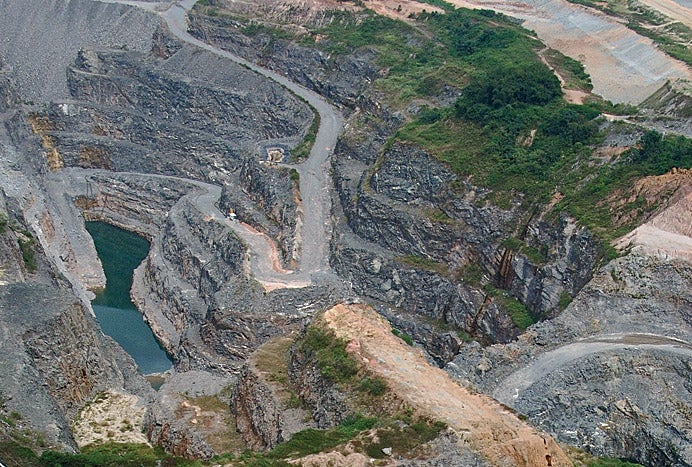 Ghanaian employees of Chinese mining company Shaanxi have taken to the streets to defend their employer's licence to operate in the country, following the deaths of illegal miners at Shaanxi's operations that led to calls for the company's projects to be suspended.
MyJoyOnline claims that "hundreds of workers" protested in the town of Tongo in Ghana's Upper East Region, arguing that the suspension of Shaanxi operations would cost 641 local people their jobs. The company's position is under threat following an explosion during illegal mining activity at its Gbani mine in January that killed 16 people, but Shaanxi's employees are eager to continue working.
The protestors were led by union leader Michael Anagbire, who presented a petition to local officials that called on the government to remove an injunction granted to eight illegal miners who were caught at Gbani, to allow officials to begin resealing tunnels dug into the company's mine.
The protestors called for Kwasi Appiah, a known illegal miner who owned the tunnels to be prosecuted for the deaths, and to pay compensation to the families of the people killed in the accident. Appiah is already being indicted by the government for his role in the disaster.
The workers' stance is broadly in line with Shaanxi's, which maintains that it cannot be held responsible for the accident. While Ghanaian officials fined Shaanxi a total of $40,000 for illegally storing explosives underground and making a number of other logistical errors, the company has maintained that Appiah is singularly responsible for the deaths. It has insisted that the illegal miners themselves should be made to close the tunnels.
"We understand that the illegal miners have run to court and have secured an injunction on the filling of these pits," said Shaanxi public relations officer Maxwell Wooma. "We will wait for these pits to be filled before we resume work. So far, all our workers are still at home apart from those who are running the mine under care and maintenance."
The accident is the latest in a string of disasters to hit Shaanxi's Ghanaian operations, which have led to the deaths of 61 people. Groups such as the Concerned Youth of Talensi, who represent the families of miners killed or injured at the company's mines, have called for Shaanxi to lose its operating licence. While the company did have its operations suspended in 2017 after the deaths of seven illegal miners at its projects, Shaanxi has operated continuously since August 2017.