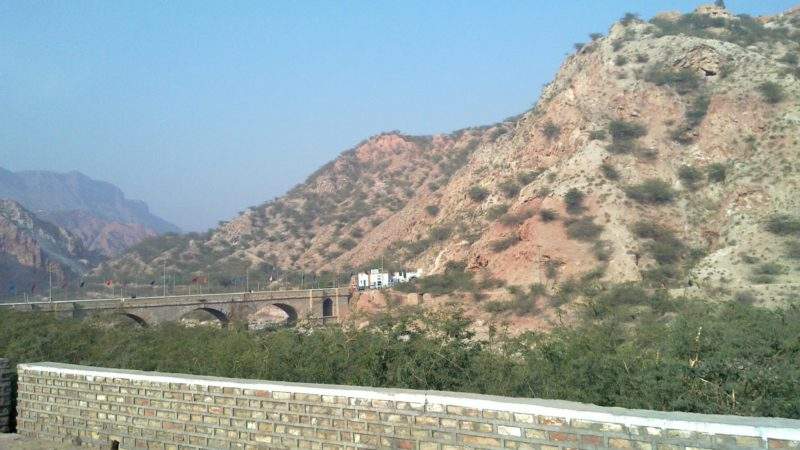 A methane gas explosion at a coal mine in the province of Balochistan in south-western Pakistan has killed seven workers, and trapped up to seven more.
The Sanjdi mine explosion took place on Sunday in the Sor-range coal field, east of the provincial capital Quetta. The bodies of half of the trapped workers have been recovered, while the Balochistan Provincial Disaster Management Authority (PDMA) has been working to try to rescue the remaining seven.
"The Mission of PDMA Balochistan is to ensure the protection of the people, property, infrastructure, and material resources in order to minimise injury, loss of life, and damage to property resulting from any kind of disaster," the PDMA said on its website.
The trapped workers were located in a tunnel around 1,219m below the surface, and reaching them has proven difficult; between eight and ten emergency workers were reported to have fainted during rescue operations from inhaling poisonous fumes from the gas leak.
The accident follows numerous fatalities in Pakistani mines, where up to 200 workers are killed in accidents in coal mines alone each year, according to the country's Central Mines Labour Federation.
In May, 23 workers were killed in a gas explosion at a mine in Marwaarh, and a further seven died in a separate landslide in a nearby mine. A further 15 people were injured in the two accidents, which officials also claimed were caused by methane gas explosions.
Poor ventilation and a lack of adherence to safety regulations at Pakistan's mines have contributed to the country's poor safety record, according to Dr Ahmed. "Occupational safety is an illusions for miners and many other labourers working for paltry wages in the most dangerous of circumstances," he wrote in Labour Watch Pakistan in May.
"Six miners died last month after inhaling poisonous gas in Darra Adamkhel. Inappropriate safety arrangements were cited as the reasons in this tragic episode. Poor mine conditions, erratic and infrequent mine inspections, absence of basic medical and emergency facilities and a callous attitude of employers and government officials are some of the reasons found in these situations."
Mining Technology's Mining Safety content is supported by USA mining safety specialists Carroll Technologies Group.