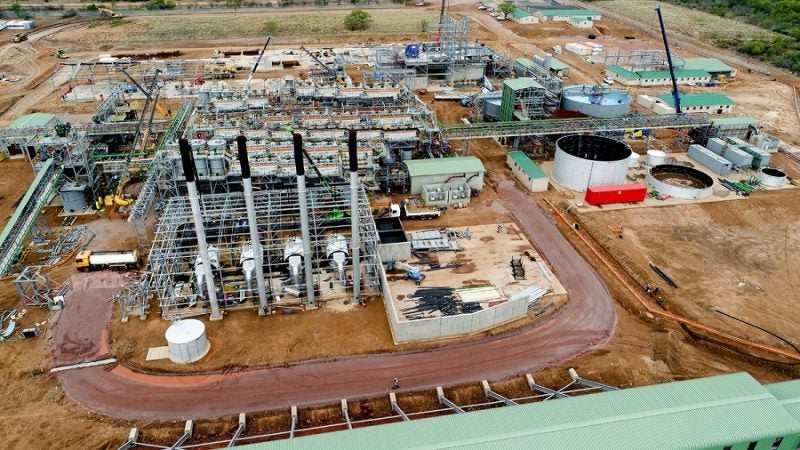 Seriti Resources has signed exclusive negotiations to acquire South32's South Africa Energy Coal (SAEC) business following a competitive bid process.
South32 confirmed that Seriti will make an up-front cash payment under a deferred payment mechanism, pursuant to which both companies can share any commodity price upside for an agreed term.
According to Bloomberg the bid is said to be valued between $300m and $350m, although Seriti said that no figure has been discussed yet.
South32's share price has continued to plunge on the Australian Securities Exchange. Having started the week on A$2.82 a share the price has since fallen to A$2.46. This continues a general downward trend for the company, as it started 2019 on A$3.27 per share and peaked at A$3.95 on 27 February.
Seriti CEO Mike Teke said: "This is an exciting step forward for Seriti, and we look forward to continued engagement with South32 as we work together towards concluding a binding agreement.
"Should a sale agreement be reached, these assets would become a further important anchor of Seriti's domestically focused coal business.
"This would be further significant investment in the South African mining sector by South African investors, backed by a proven track record of responsible operation."
South32
South32 is a mining company based in Perth, Western Australia. In 2018 the company had a revenue of just over $7.5bn and a net income of $1.3bn, achieving a profit margin of 17.64%.
The company operates coal mines across the world, being involved in 16 projects in South Africa, according to GlobalData. It also owns shares in other mining groups such as Arizona mining, paying over $80m in 2017 for a 20% share in the company.
It has been in talks to divest its holdings in South Africa since September 2018, with an estimated value of its entire operations in the country given as $800m.
Seriti, through its subsidiary Seriti Coal, operates three large-scale, opencast and underground coal mines in South Africa, namely the New Vaal, New Denmark and Kriel mines, which were acquired by Seriti from Anglo American in April 2017.
Seriti, along with its partners, plans to develop its New Largo project into an opencast coal mine that provides the baseload fuel requirements for Kusile power station.