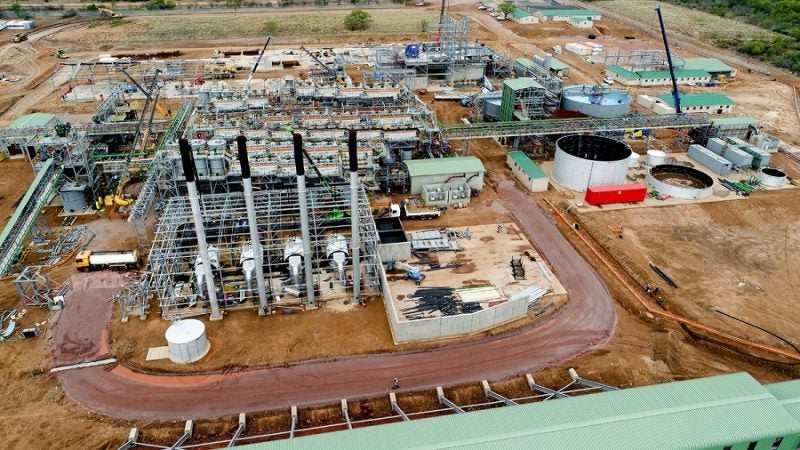 Exploration and mining company SepFluor has opened its R1.7bn ($119m) Nokeng Fluorspar Mine and plant at Rust de Winter, to the north-east of Pretoria in South Africa.
The mine produces acid grade fluorspar and metallurgical grade fluorspar.
Nokeng has a total mineral reserve (SAMREC-compliant) of 12Mt, with an estimated mine life of 19 years. The mine will initially exploit two haematite-fluorspar ore-bodies, Outwash Fan and Plattekop, with an option to later include Wiltin, a proposed ore-body.
At an average run-of-mine (ROM) rate of 30,000tpa, production of 185,000tpa of acid grade fluorspar and up to 30,000tpa of metallurgical grade fluorspar will be produced at the open-pit mine.
Most of the mine's first year of production has already been sold to US and European markets, with good prospects for additional sales to China and India.
SepFluor CEO Rob Wagner said: "We are proud to be in the vanguard, efficiently beneficiating two products from the ore we mine that are in demand internationally.
"And there is more; with Nokeng operational, and in support of Government's Fluorochemical Expansion Initiative (FEI), SepFluor is now focused on securing finance for its fluorochemicals facility at Ekandustria, near Bronkhorstspruit and completing the definitive feasibility study in order to start construction of its second mine, Wallmannsthal."
The Ekandustria facility will benefit from acid grade fluorspar from Nokeng and Wallmannsthal to produce 60,000tpa of hydrofluoric acid, of which 41,000tpa will be used to produce 60,000tpa of aluminium fluoride for locals and export markets.
SepFluor chairman Dr Lelau Mohuba said: "We believe in the principle of shared value; our aim is to provide new possibilities for community members."