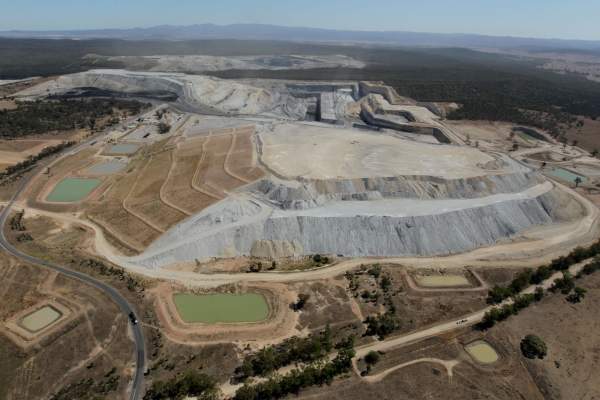 Australian miner Wollongong Coal has closed its final operation, the Wongawilli colliery in New South Wales, following a number of health and safety violations.
Independent regulators first suspended operations at the mine in March after finding the mine unsafe to work in and ordered Wollongong to complete risk assessment activities and improve the mine's safety performance. At the beginning of April, workers from the company re-entered the mine to complete this work found what Wollongong calls "another fall on the main belt road", a hazard that was the final straw for regulators.
"The company further announces operational changes at its Wongawilli colliery following difficult operating and financial conditions," said Wollongong in a statement.
"This will reduce the significant losses from this operation."
"The mining operations at the Wongawilli colliery will be suspended and placed into 'Care and Maintenance', which will result in a reduction of the workforce by approximately 45 employees."
While a small team will remain employed by the company to oversee care and maintenance activities, the closure is the latest blow for a company which has struggled with safety compliance in the past. Wollongong's other operation, Russell Vale colliery, also in New South Wales, was placed into care and maintenance in September 2015 due to outdated infrastructure and equipment, a move which cost 80 workers their jobs.
The Russell Vale operation, which had been Australia's oldest continuously-operating coal mine until its closure, was closed after an environmental court determined that Wollongong's proposed expansion projects at the mine would have contributed to a significant loss of water to local reservoirs, damaging animal habitats.
The company claimed that its expansion work, which would have increased total coal production by 4.7 million tonnes over the next five years, was necessary to keep the mine financially sustainable. Following the closure, the company's production and finances collapsed, with coal production in the financial year to March 2015 falling to just 180,000 tonnes from 850,000 tonnes the previous year, and the company making losses of close to A$200m.
While the company's performance stabilised in recent years, with production increasing to 190,143 tonnes in the financial year to March 2018, the company was still making a loss of A$74m. It hopes to resume work at the Russell Vale mine, but this will require approval from government officials.
"The company will continue to seek approval for the Underground Expansion Plan (UEP) at the Russell Vale Colliery, which will allow recommencement of extraction of high-quality coking coal," said Wollongong.
"The company expects the UEP will be referred back to the Planning Assessment Commission for determination later this year."u