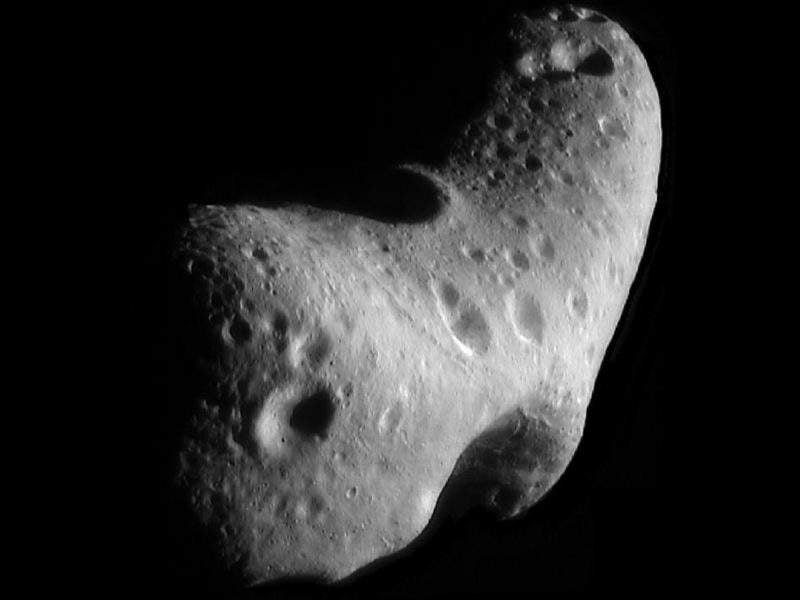 Scottish aerospace company the Asteroid Mining Corporation (AMC) has announced plans to launch the UK's first asteroid mining operation, seeking an investment of £2.3m to build and launch a mining satellite by 2020.
The vessel – known as Asteroid Prospecting Satellite One (ASP1) – will be capable of scanning 5,000 near-Earth asteroids to identify deposits of platinum-group metals that could be mined. The company claims that a single metallic asteroid with a diameter of 25m could contain around 29t of platinum, worth around £725m.
AMC founder Mitch Hunter-Scullion said: "Our goal is to develop ground-breaking technology that will eventually enable the extraction, processing and use of materials derived from the many millions of asteroids known to exist near Earth. The APS1 will be our first step to achieving this success."
Hunter-Scullion has posted the ASP1 project on equity crowdfunding platform Crowdcube and has asked for an investment of £230,000 'to complete the theoretical work packages' of the project ahead of any construction. The project has raised over £6,000 from 41 investors, and AMC will attempt to work with public funding initiatives in both Scotland and England; it has already undertaken an innovation voucher with the astronomy department of a UK university.
The project's Crowdcube site states that ASP1 will collect data which can then be sold to private companies, alongside 'governments, academics and other target markets', suggesting an initial focus on gathering and trading information prior to any mining operations.
"The APS1 will be a spectroscope space telescope which will gather data on target asteroids and will act as a test for some of our technologies which we will scale up later for actual mining missions," said Hunter-Scullion, who set up the company in March 2016, following completing his dissertation at Liverpool Hope University on the economic and political benefits of mining in space.
International law remains ambiguous on the subject of mining in space, as many of the agreements covering human behaviour beyond Earth relate to the demilitarisation of space and how territory on the Moon can be claimed. Only the US and Luxembourg have developed national space laws, so while there is significant potential for a private company to extract resources from bodies in space, the global political and economic implications are unclear.