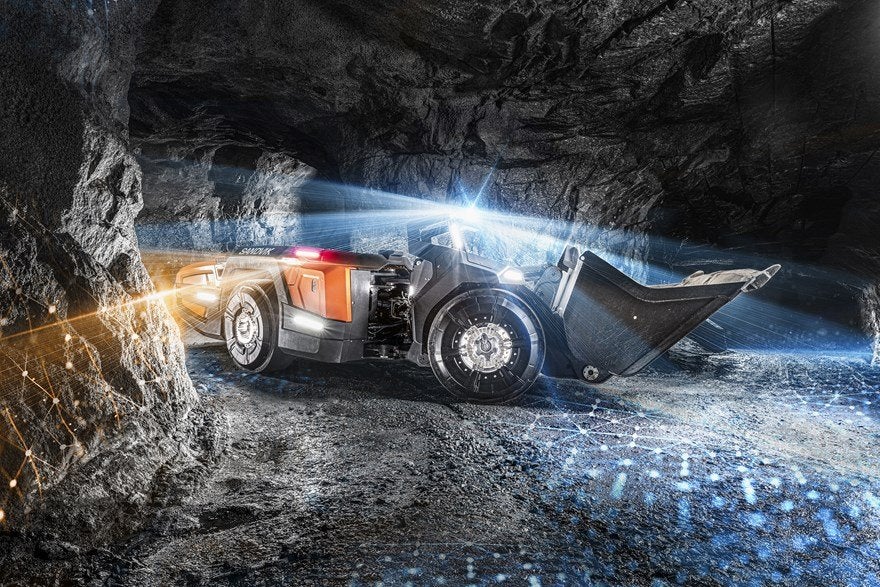 Swedish equipment supplier Sandvik Mining and Rock Technology has revealed an Automine Concept vehicle, a "future vision" for fully autonomous mining vehicles.
According to the company, the Automine Concept vehicle is equipped with new sensing capabilities and artificial intelligence (AI) for real-time reactions to their environment.
The new design was unveiled at the company's Mining Virtual Event.
Sandvik noted that its AutoMine Concept enables vehicles to adapt and plan their own routes to find the suitable paths in "constantly changing environments" by using obstacle detection, collision avoidance as well as 3D online mapping.
It features a completely new cabinless design and is also equipped with built-in components for productivity and reliability.
Sandvik automation vice-president Riku Pulli said: "The AutoMine Concept is unique, because it has been designed ground-up for autonomous use.
"It is the world's first fully autonomous underground mining machine built specifically for automation.
"This technology raises ease-of-use, effectiveness of asset utilization and adaptability to a new level, resulting in higher productivity.
"These technologies will truly change the face and pace of autonomous mining."
Sandvik claims the AutoMine Concept as a "game-changing" platform, as it can be applied to any vehicle.
Simultaneously, the Swedish firm also launched the battery-powered LH518B loader, an 18t machine equipped with Artisan Vehicles' electric battery system for lower emissions.
The LH518B features Sandvik's self-swapping system AutoSwap to change batteries with minimum manual handling in about six minutes.
Earlier this month, Sandvik augmented autonomous mining capabilities through a partnership with Exyn Technologies.
Last month, Sandvik announced Long Ying Construction Engineering as the first customer in China to purchase Sandvik Mobile Crushers and Screens' QI442 HS crusher.