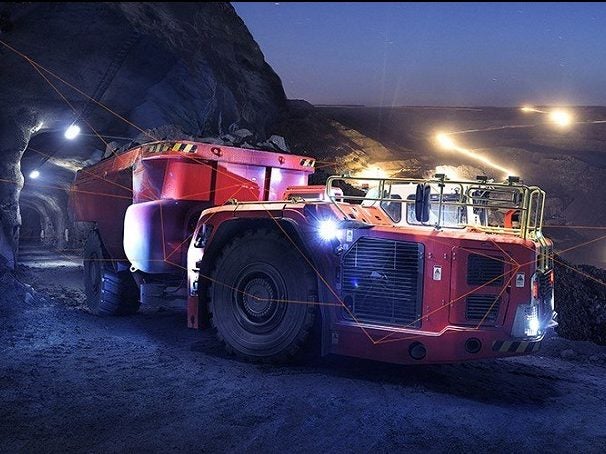 Sandvik has released an autonomous truck haulage system, which provides unmanned truck haulage in both underground environments as well as on the surface.
The company's AutoMine for Trucks is a first for autonomous ramp haulage applications in the underground mining industry and enables Sandvik to convert its intelligent mining trucks into unmanned robots.
According to the company, the intelligent AutoMine systems for autonomous and unmanned truck haulage can aid in reducing equipment damage, repair work and bring higher efficiency to mine operations.
Used for autonomous and unmanned truck haulage, the systems also help in fleet utilisation, giving a lower cost per tonne.
Sandvik Mining and Rock Technology BU Automation vice-president Riku Pulli said: "At Sandvik, we've pioneered and delivered autonomous trucks for many years.
"Continuously setting the industry standard we have now developed the industry-first, fully autonomous underground trucks that can operate in mining levels and mine declines including both underground and surface sections.
"These trucks are set to revolutionise the mining industry, bringing significant improvements in mine productivity and safety."
The company noted that AutoMine also links directly to Sandvik OptiMine, thereby providing an efficient production planning and automatic dispatching of tasks to the solution for the execution of production.
OptiMine is a digital platform which will be used as an underground operations management system to improve productivity.
Earlier this month, Sandvik launched its first automation-ready underground in-the-hole (ITH) longhole drill for production drilling, service support and mechanised slot raising.
Last month, stainless steel manufacturer Outokumpu selected the company to deliver OptiMine digital platform to drive digitalisation.