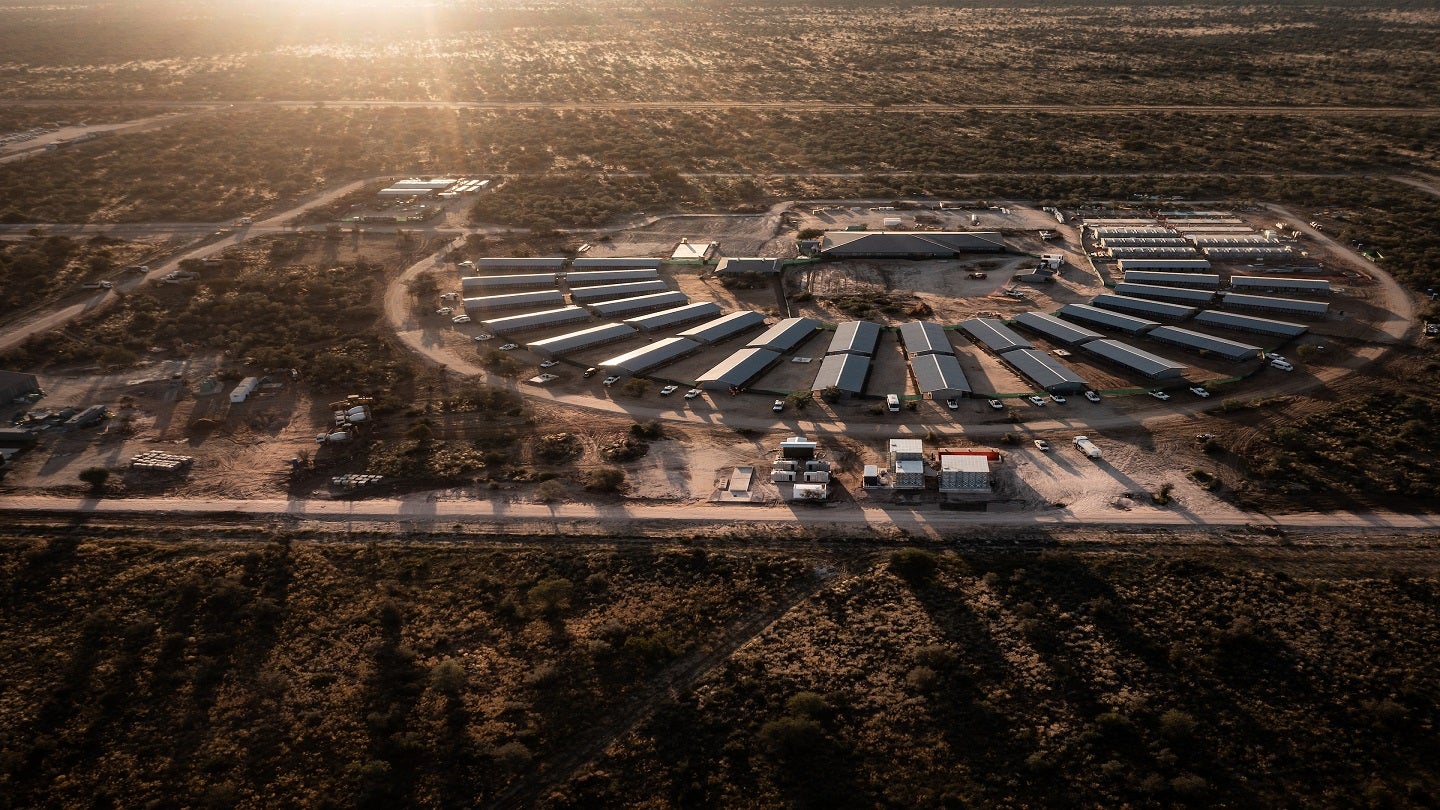 Australian miner Sandfire Resources (Sandfire) has produced the first copper concentrate at the Motheo copper mine in Botswana's Kalahari Copper Belt.
The company stated that construction of the mine was nearing completion.
More than 92% of the equipment commissioning activities have been completed to support the initial processing capacity of 3.2 million tonnes per annum (mtpa).
As of the end of last month, open-pit mining at the T3 deposit has resulted in more than 270,000t of ore at 1.1% copper (mill feed) and 130,000t at 0.7% copper (lower-grade commissioning ore) stocked on the run-of-mine pad.
Having achieved the first concentrate production, Sandfire is targeting the first shipments from the mine by the middle of this year.
The company is currently focusing on completing commissioning activities and achieving production ramp-up to the 3.2mtpa processing capacity.
Furthermore, Sandfire has received approval for the Environmental and Social Impact Assessment (ESIA) from the Department of Environmental Affairs for the A4 deposit.
The approval paves the way for the company to acquire the mining licence for the A4 pit.
The company is planning to expand the mine's capacity to 5.2mtpa. The A4 deposit will become an important source of ore for the mine, supporting the planned expansion.
Sandfire Resources managing director and CEO Brendan Harris said: "First concentrate production at our newest mine signals the start of our ramp-up towards the initial 3.2mtpa capacity, which we expect to achieve on a sustainable basis during the September quarter of FY2024.
"With the approval of the A4 project ESIA paving the way for the grant of the A4 pit mining licence, our attention now turns to the delivery of the rapid, low-cost expansion in capacity from 3.2mtpa to 5.2mtpa by early CY2024."
Located 70km from Ghanzi, Motheo has an estimated mine life of ten years.
The open-pit mining operations at the T3 deposit are being carried out using the conventional truck and shovel method.
The processing infrastructure includes a conventional crushing, grinding and flotation processing plant.