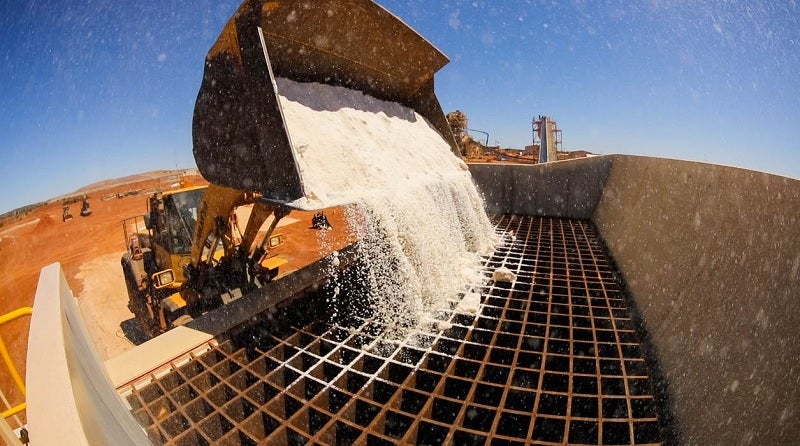 Salt Lake Potash has begun commissioning the Lake Way potash project in Western Australia, with the start of process plant operations.
The Lake Way potash project is a sulphate of potash (SOP) project in the Northern Goldfields region.
As per the estimates, the Lake Way potash project has proven and probable ore reserves of 5.4 million tonnes (Mt) SOP, graded at 5.0kg/m³. It is expected to contain 2.4 Mt of potassium.
The latest move comes as the company fed the first salt resources into the SOP Plant.
Precipitated from lake aquifer brine, the potassium-rich harvest salts have been fed into the feed hopper, conveyed to the surge bin, and run through the lump breaker. It is then supplied into the attritional feed tank at the front-end of the process plant.
Salt Lake Potash CEO Tony Swiericzuk said: "Commencing commissioning of Australia's first Sulphate of Potash processing plant is a major milestone for SO4 and testament to the hard work of our owners' team and GR Engineering Services.
"It is exciting to see the vision that was first conceived in late 2018 come to fruition less than two and a half years later. First SOP sales and revenue are now well within sight."
In the coming weeks, the firm plans to commission the utilities, conversion circuit, flotation circuits, crystallisers and dryer.
Salt Lake Potash plans to undertake full load commissioning and SOP production in the June quarter of this year.
Plant designer Wood Group, as well as vendors Veolia and Broadbent will assist in the SOP plant commissioning process, the company said.