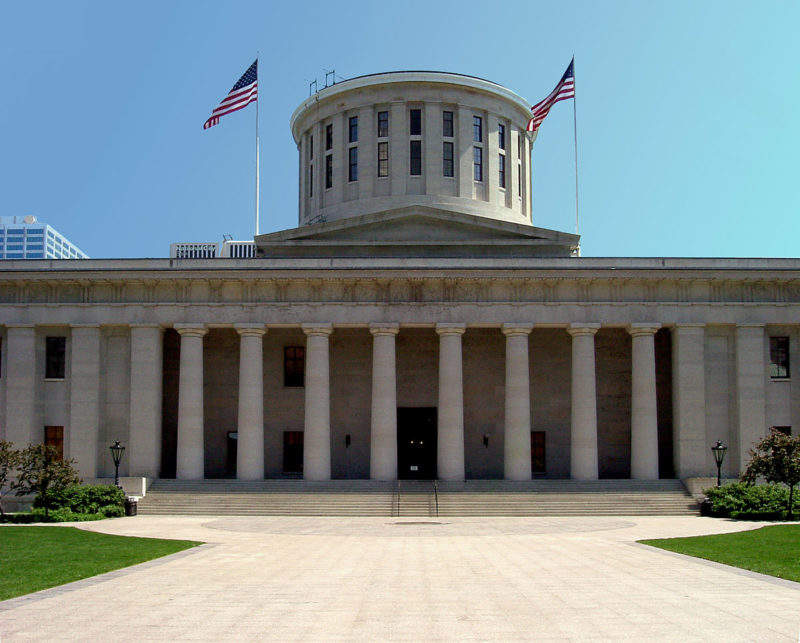 Residents of Madison, Ohio, in the US are demanding an explanation from the Ohio Department of Natural Resources (ODNR) following the department's decision to award a mining permit to Rosebud Mining for a blasting operation.
US company Rosebud plans to conduct blasting operations across 233.5 acres of land to extract shale, sandstone, lime and clay from land bordering route 45 around the town. In addition to the potentially destructive consequences of the operation, there is concern amongst locals that this is the same operation that has already had a permit application rejected. Operating under the name West Point Development, Rosebud's application for a permit was denied last year, before being accepted this time.
"The guy from ODNR called me and approved their permit," said Wayne Chamberlain, chair of the township's trust. "As far as they're concerned, they've approved everything they have to approve. I was wondering why we can't get somebody out here to try to explain. They were West Point Development LLC, and now they're back to Rosebud."
Trustees held a meeting with the company, known then as West Point Development, and the ODNR last year, where they presented a list of criteria the company would have to meet ahead of being awarded a permit. A similar meeting with Rosebud has not been convened since the name change, and trustees are currently trying to set one up, despite the fact that the permit has been granted.
The proposed operations will take place near a fly ash dump on Torma Road, raising questions about the safety of the blasting works, which typically produce carbon monoxide and nitrogen oxides. Madison's relatively small area – which covers just over five square miles and is home to just over 3,000 people – means it could prove difficult to prevent the spread of these poisonous gases from reaching large areas of the town.
Rosebud has yet to explain how it will minimise the spread of dangerous fumes from the site. In the paper 'Dangers of toxic fumes from blasting', which is published on the National Institute for Occupational safety and Health website, authors Richard Mainiero, Marcia Harris and James Rowland III were pessimistic about the feasibility of reducing such a spread.
"For surface blasts there is no practical way to change the direction in which the product cloud will move; all a blaster can do is try to ensure that no one will be in the cloud's path," the paper reads.
Mining Technology's Mining Safety content is supported by USA mining safety specialists Carroll Technologies Group.