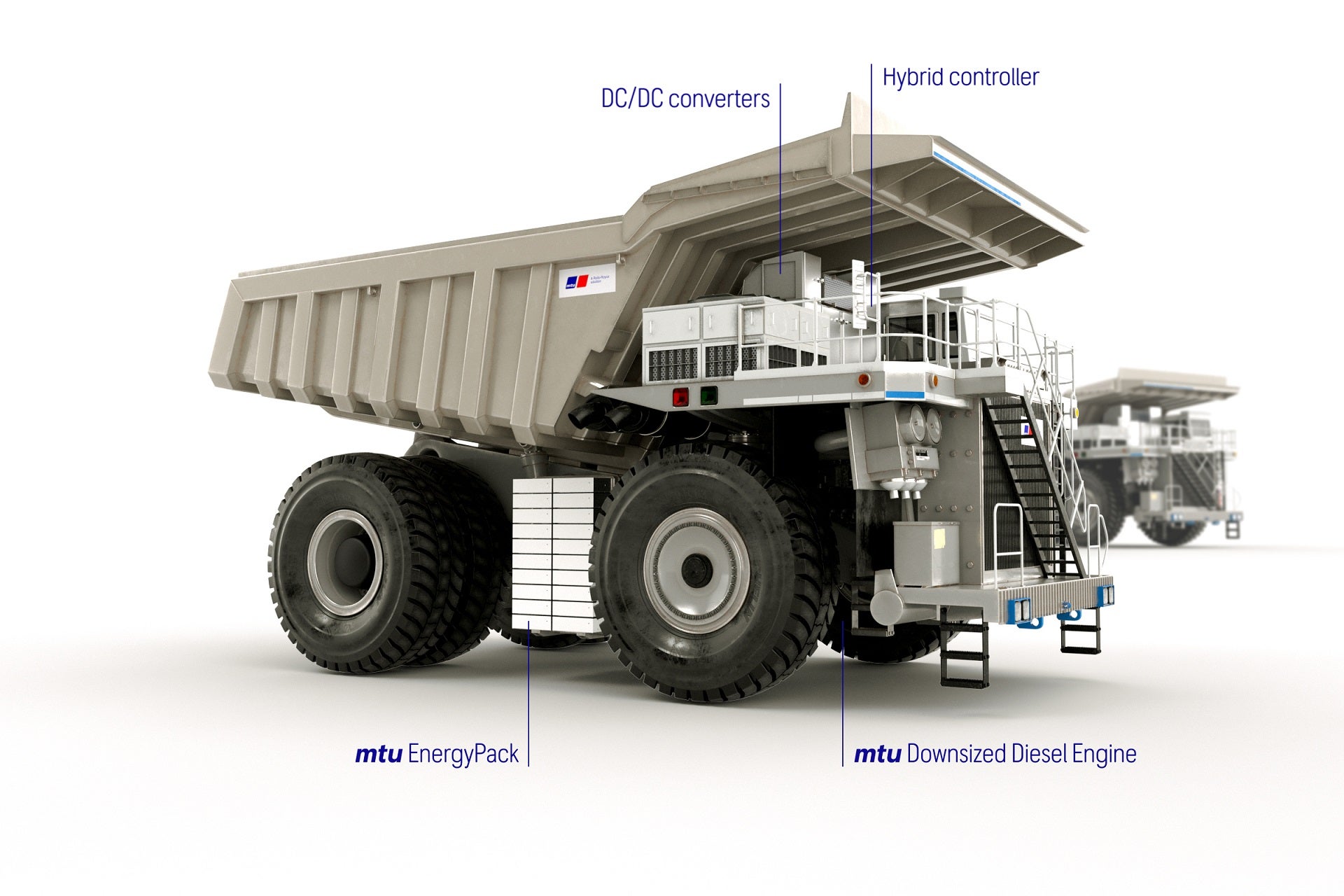 Rolls-Royce has signed a memorandum of understanding (MoU) with Flanders Electric to develop a retrofit solution for hybridising mining trucks.
The retrofit concept will integrate Rolls-Royce's mtu engines, mtu EnergyPack battery system and hybrid control systems with drive train solutions from Flanders to hybridize trucks and support a range of mining applications.
Leveraging their combined expertise, the firms aim to offer hybrid solutions that would save fuel and reduce the CO₂ footprint of mining trucks.
The two parties also intend to optimise vehicle power performance by allowing more climate-friendly and safer mining operations.
Flanders board chairman and CEO John Oliver said: "Improving our customers' operations, lowering their costs while enhancing their energy footprint, is a win for the mining industry and for the environment as a whole.
"We are excited to partner with Rolls-Royce Power Systems to deliver an industry-leading hybrid power solution that will help our customers achieve their energy or carbon reduction goals."
The mining truck hybrid concept will utilise batteries, which will be charged by recuperating braking energy when going downhill.
When going uphill, the loaded truck will be powered using the stored energy. This will allow the existing mining truck engines to be replaced with downsized ones.
The smaller engines will result in lower fuel consumption and reduced CO₂ emissions of up to 30%, thus helping mining firms to achieve their emissions reduction targets, Rolls-Royce said.
Rolls-Royce Power Systems mining and oil and gas vice-president Scott Woodruff said: "We are excited to shape the mining industry's sustainable future together with Flanders and further leverage our advanced hybrid technologies, which are already proven in the rail industry.
"Together we will offer our customers integrated, future-oriented, hybrid solutions."