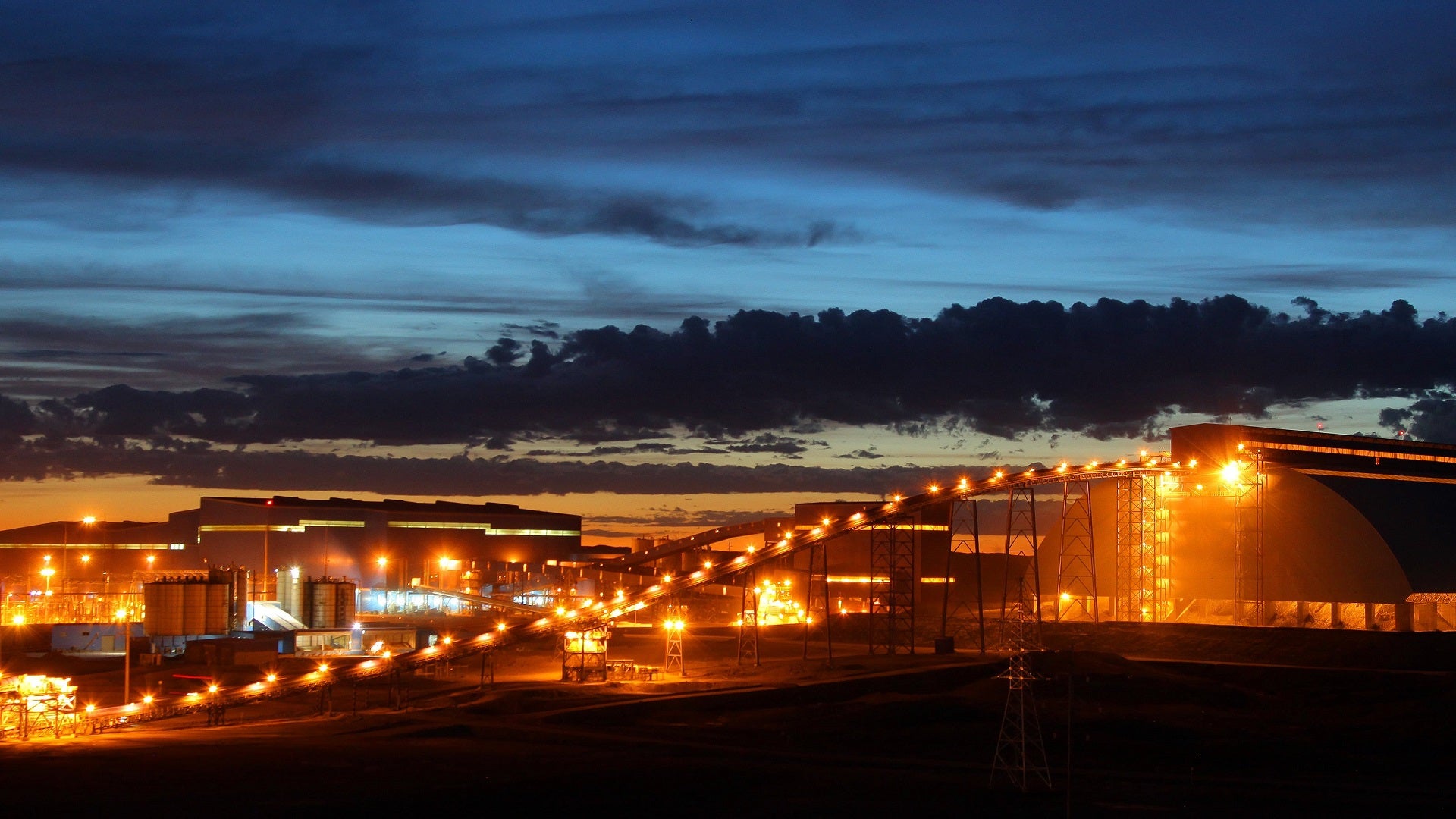 Rio Tinto has reached an in-principle deal to acquire a 49% interest it does not already own in Canadian mining firm Turquoise Hill for $3.3bn, ending almost six months of takeover discussions.
The Anglo-Australian mining firm's 'best and final offer' of C$43 cash for each share in Turquoise Hill comes weeks after the latter rebuffed Rio Tinto's increased C$40 a share buyout offer.
The improved purchase price represents a premium of 67% to Turquoise Hill's C$25.68 per share closing price prior to Rio Tinto's first offer on 11 March 2022.
Turquoise Hill holds a controlling stake of 66% in the large-scale copper-gold mining project in Mongolia, named Oyu Tolgoi. The Mongolian Government owns the remaining 34% stake in the project.
Rio Tinto, which currently owns a 51% stake in Turquoise Hill, expects the acquisition to add direct exposure to the Oyu Tolgoi project.
Commenting on the latest deal, Rio Tinto Copper CEO Bold Baatar said that it will simplify the Oyu Tolgoi project's ownership structure.
It will also allow the miner to work in direct alliance with Erdenes Oyu Tolgoi and the Mongolian Government to offer long-term value for all stakeholders, he noted.
Baatar added: "Turquoise Hill minority shareholders will realise a significant and immediate cash premium for their shares at a time when uncertainties inherent in the development of the underground operations remain.
"Turquoise Hill will also avoid the issuance of any equity component as part of the $3.6bn incremental funding requirement through to the completion of the Oyu Tolgoi project."
The deal awaits approval of Turquoise Hill shareholders at a meeting scheduled in the fourth quarter of 2022.
Furthermore, Rio Tinto and Turquoise Hill agreed to amend certain financing arrangements to help the latter in addressing near-term liquidity.
The agreements include increasing an early advance facility agreed in May 2022 from $400m to $650m and extending the deadline to at least March 2023 for a $650m equity raising and debt repayment.
Turquoise Hill special committee chair Maryse Saint-Laurent said: "Our discussions with Rio Tinto resulted in material increases from the price first offered by Rio Tinto to the minority shareholders of Turquoise Hill while also ensuring Turquoise Hill's additional funding needs will be met pending the consideration by shareholders of the proposed Transaction.
"The Special Committee has diligently considered these and a wide variety of other factors in reaching its determination to unanimously approve entering into the agreement in principle."