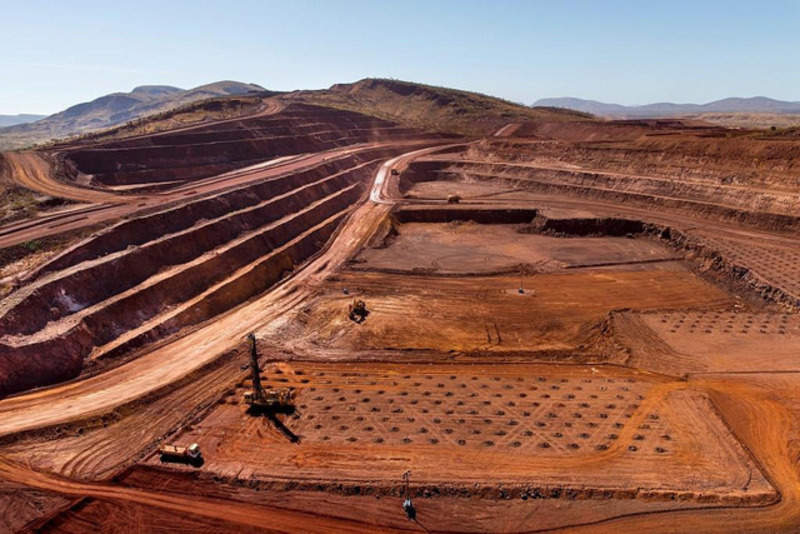 Rio Tinto has successfully deployed autonomous trains across its iron ore operations in Western Australia (WA), with over one million kilometres of railway now travelled autonomously.
The AutoHaul trains were first tested in July last year, transporting around 28,000t of ore over 280km on their first journey. The company has continued to expand its autonomous fleet over the second half of 2018.
Rio Tinto has invested $940m into the programme, which is the world's first and largest heavy-haul long distance autonomous train service, based in in WA's Pilbara region.
"The safe and successful deployment of AutoHaul across our network is a strong reflection of the pioneering spirit inside Rio Tinto," said Ivan Vella, managing director of rail, port and core services at iron ore operations. "It's been a challenging journey to automate a rail network of this size and scale in a remote location like the Pilbara, but early results indicate significant potential to improve productivity, providing increased system flexibility and reducing bottlenecks."
Rio Tinto operates a vast rail network in the Pilbara, with 1,700km of track connecting 16 mines to four ports, and deploying human workers to monitor the network to ensure safe operations has been a logistical challenge.
The AutoHaul trains are fitted with on-board cameras, which human operators use to monitor the trains' behaviour from remote locations, enabling workers to inspect multiple trains at once.
Removing humans from trains and points along the railways also lowers the risk of an individual being involved in a crash or other accident. In November 2018, rival miner BHP suspended its rail operations in the Pilbara region following mechanical and operational failures that caused a train to travel 92km without a driver. Rio Tinto hopes that improving its autonomous trains will prevent similar accidents happening at its operations.
The trains are Rio Tinto's latest involvement in automated technology as the company looks to ensure safety at its operations. Rio Tinto planned to deploy 130 autonomous trucks at its operations by the start of this year, and has deployed its autonomous drill system at its operations, enabling a single human worker to operate up to four drill rigs at once, improving efficiency and removing workers from potentially dangerous mine sites.
Mining Technology's Mining Safety content is supported by USA mining safety specialists Carroll Technologies Group.