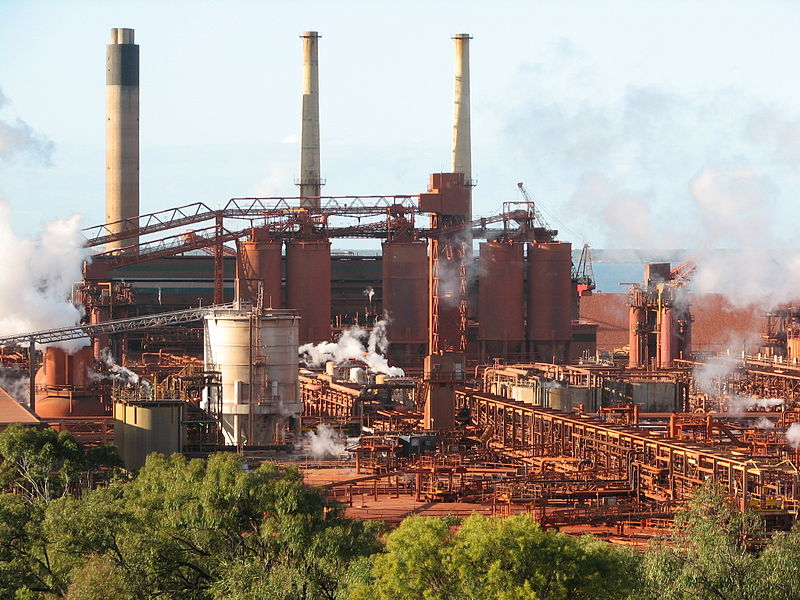 ELYSIS, a technology company owned and operated by mining giant Rio Tinto and US aluminium producer Alcoa, has announced that it will build its new environmental research and development facility in the Saguenay–Lac-Saint-Jean region of Québec, Canada.
The firm aims to eliminate the greenhouse gases produced by aluminium smelting by removing the carbon anodes needed for electrolysis, a key process in the refining of aluminium. It claims that by removing these anodes, aluminium can be refined without producing harmful emissions. Instead, only oxygen would be produced as a by-product, significantly improving the environmental performance of the aluminium industry.
ELYSIS estimates that the solution could reduce greenhouse emissions by 7 million tonnes, the equivalent of removing 1.8 million cars from the road. A report from the Carbon Trust found that the global aluminium industry contributed 1% to the world's total greenhouse gas emissions in 2015, and that global consumption is expected to quadruple by 2050.
The technology company also claims its solution will improve operational efficiency by 15%, by reducing the risk of illness or injury due to harmful emissions faced by employees, enabling them to work more effectively.
"The ELYSIS technology is undoubtedly one of the most important innovations within the aluminium industry and a major step forward in tackling climate change," said Pierre Fitzgibbon, Québec minister of economy and innovation. "We are delighted to welcome the establishment of this research and development centre in Saguenay which is an important step toward a commercial-scale demonstration of this revolutionary technology."
The solution has received considerable backing, with a C$13m investment from Apple to fund technical support, and a further C$120m from the governments of Canada and Québec. Including investments from its parent companies, ELYSIS has received C$188m in financial backing.
The company expects to begin operations at its new base in Québec by the second half of 2020, where more than 25 people will be employed full-time, ahead of fully commercialising the technology by 2024.
ELYSIS also plans to retrofit existing aluminium refineries as part of its long-term plans. The company will sell advanced anode and cathode materials to companies, who can replace parts of their operations to cut down on harmful emissions without having to rebuild their refineries from scratch.
"Our team is enthusiastic about working collaboratively to refine our technology so we can help bring the aluminium industry to new levels and make it even more sustainable," said ELYSIS CEO Vincent Christ.