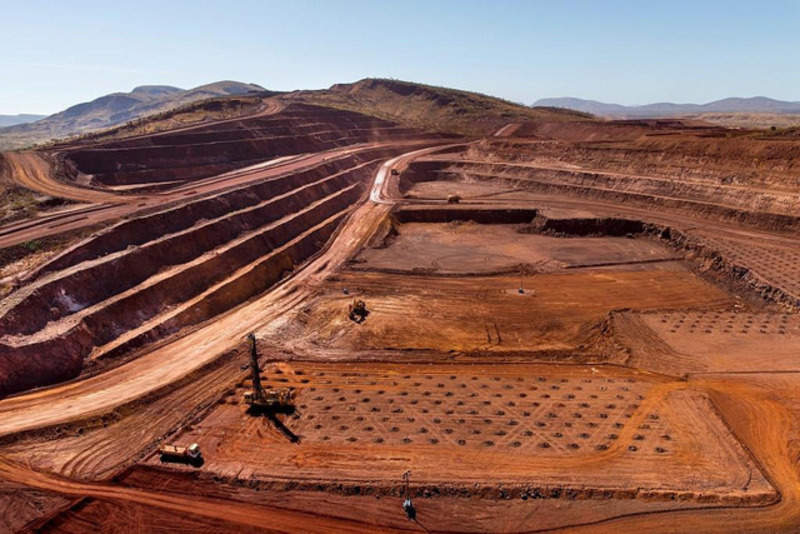 Rio Tinto has acknowledged that one of its mines in Madagascar encroached onto vulnerable land and threatens to pollute a body of water used as a source of drinking water by local people.
The company's operations in Madagascar are coordinated by its subsidiary, QIT Minerals Madagascar (QMM), which has conducted ilmenite mining operations on the shores of lakes Besaroy and Ambavarano since 2009. While the encroachment was first reported by the Andrew Lees Trust (ALT) in September 2018, this is the first time Rio Tinto has accepted responsibility for the incident and offered an explanation as to how this could have happened.
In a memo written to the ALT, Rio Tinto claims that QMM maintained two sites along the lakeside buffer zone, one of which was an access area to a pumping station that is no longer used. The second site, however, saw waste sand build up from attempts to construct physical barriers, consisting of sandy structures the company calls "berns", along the buffer zone to prevent exactly this kind of encroachment from taking place.
QMM built these barriers out of sand from the local environment, and waste sand from which ilmenite had already been extracted, and intended for it to be a temporary blockade.
"For the lakefront berm, attention has been paid to hydraulic and stability issues, in particular," said Rio Tinto in the memo to the ALT.
"The excavations and construction of the berms is short-term, temporary and transient and typically work is operational for no longer than three to four months in an area as the dredge and pond progress through the mining area."
However, the berns themselves encroached onto the lake; QMM had difficulty in ensuring the berns kept their height and shape, and many began to crumble during their construction, becoming wider and shorter. Rio Tinto asked the National Environment Office of Madagascar to reduce the size of the lakeside buffer zone from 80m to 50m as the berns expanded into the buffer zone, and the Rio Tinto memo reveals that these sand structures encroached into this zone by an average of 22m, and up to 90m in places.
The fact that many berns were constructed from sand that had already been processed poses a significant health and safety risk, as this sand contains radionuclides used in the ilmenite extracting process, and should the berns reach the lakes themselves, the water could become poisonous.
Rio Tinto said that it has begun to move the waste sand back towards the mines, and set up "survey controls" to standardise the placement and dimension of berns, to prevent similar encroachment from happening in the future. The company also announced its commitment to the World Bank's Climate-Smart Mining initiative this week and will provide technical advice and $1m over five years to improve the environmental performance and sustainability of the global lithium and cobalt supply chains.