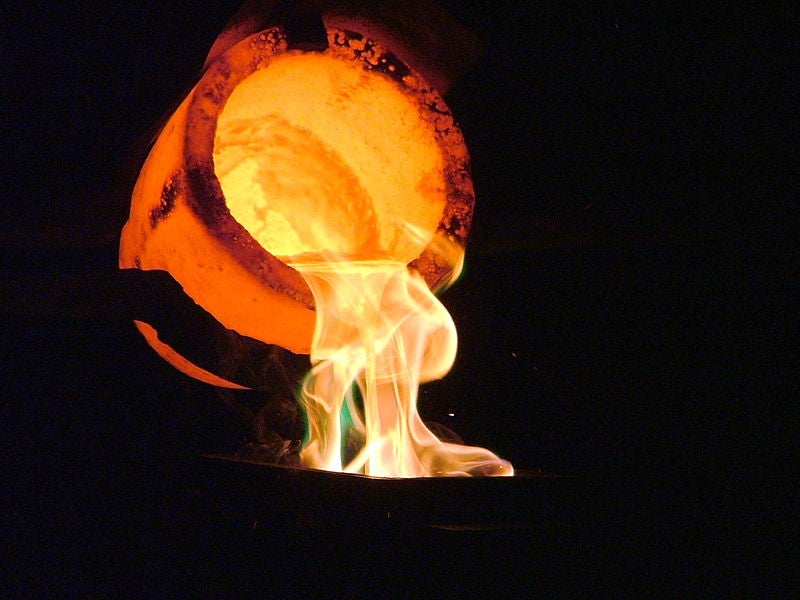 Canadian precious metals mining firm Americas Gold and Silver has achieved its first gold pour from the Relief Canyon Mine in Nevada, US.
The company noted that the first gold pour was achieved in nine months from the start of production in May last year.
The Relief Canyon mine is located at the southern edge of the Pershing Gold and Silver trend, along the Humbolt Range, approximately 95 miles north-east of Reno.
The project comprises an open-pit mine and heap leach processing facility. The company's landholdings on the prospect cover approximately 25,000 acres that include the Relief Canyon mine asset and its surrounding areas.
The company said that it has now completed initial construction of the gold mine within a budget of $28m and $30m.
Americas Gold expects to significantly increase precious metals production with the gold contribution from the Relief Canyon Mine, which is expected to produce around 60,000oz and 70 000oz this year.
Commercial production from the mine is expected before the end of the second quarter this year.
Meanwhile, all-in sustaining costs for this year are expected to range between $900 and $1,100 per gold-equivalent ounce (GEO).
Americas Gold and Silver president and CEO Darren Blasutti said: "Relief Canyon will provide the company with significant exposure to gold and increase the Company's precious metals production.
"Relief Canyon's employees, contractors and the corporate team have worked diligently over the past nine months to bring this operation online within a short timeframe."
The company also said silver production from the Cosala Operations in Sinaloa, Mexico, increased by 28% to 572,036oz last year from 448,150oz in 2018.