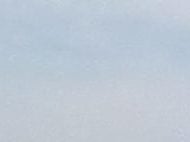 Australian technology firm RCT has finished installing a "major automation project" at two projects belonging to Spanish miner MATSA: the Aguas Teñidas and Magdalena mines in the Huelva province.
RCT installed its ControlMaster automation system on four CAT loaders at the Aguas Teñidas copper-lead-zinc mine, and two Sandvik underground loaders at the Magdalena copper project. The company also built a surface control station, from which autonomous operations can be managed, at the former project.
The system consists of two technologies: line-of-sight remote operation, where drivers can control vehicles from a safe distance away from underground operations, and autonomous guidance and navigation, where vehicles move along a pre-determined path without input from a human controller. The solution aims to improve operational safety through measures such as a "laser guard" proximity detection system, which prevents vehicles from leaving pre-established areas, eliminating the risk that a vehicle will collide with a worker.
The company claims to have delivered more than five million autonomous operating hours through its ControlMaster solution, and delivered an 80% improvement in safety performance across these operations, based on reductions in accidents and equipment damage before and after the technology was implemented.
"The faster tramming speeds will also help to boost site productivity on site and limit unplanned machine downtime due to repairs from machinery accidents, while the new Automation Centre will reduce operator fatigue due to improved comfort and ease-of-access on the mine's surface," said RCT account manager Shane Smith.
MATSA, a joint venture between Mubadala Investment Company and the Trafigura Group, has invested heavily in the two projects in recent years. The company began expansion work at Aguas Teñidas in 2013 to construct a new ore warehouse and water management system, and has committed over €100m ($111m) to safety and technology projects at Magdalena.
MATSA has also invested €468m ($522m) into expansion work across its projects to increase annual ore output to 4.4 million tonnes, and will be eager to continue its strong safety record as production increases. The company was awarded the 2013 Antonio Baró National Safety Award from safety consultants MC Mutual for its commitment to safe operations.
A MATSA spokesperson commented: "This system not only allows us to operate in hazardous conditions safely from the surface but also increases productivity by permitting us to operate during shift change and smoke clearing."