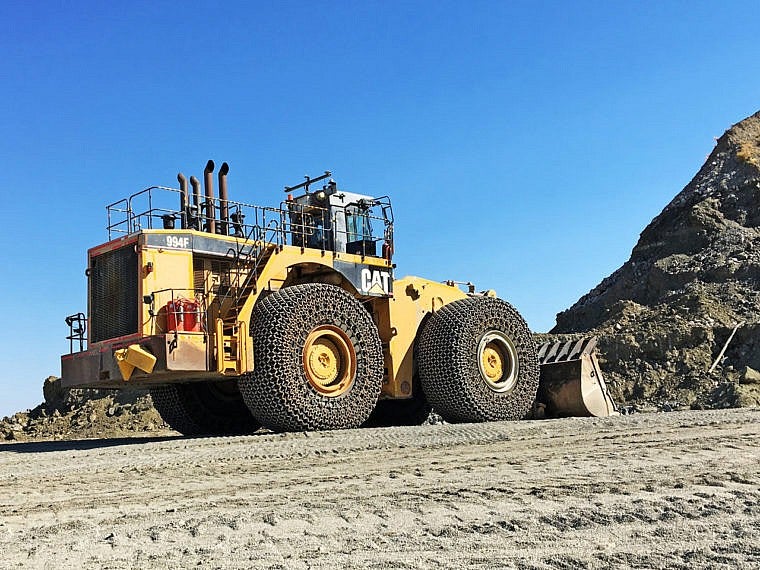 Autonomous solutions provider RCT has completed an automation project for a mining company's open-cut diamond operation in South Africa.
RCT stated that it had installed and commissioned its ControlMaster line-of-sight solution on a Cat 994 wheel loader at the diamond mine last year.
The new solution has been installed on the machine to clear pit benches of debris falling from the crest of the bench above.
RCT Africa business development manager Mike Thomas said: "South Africa's Department of Mining Regulations prohibited any mining personnel to be in close proximity with the bench's toe.
"The line-of-sight technology meant equipment operators could stand at a safe distance in accordance with regulations and carry out their work as if they were sitting in the machine's cab.
"Our ControlMaster automation technology integrated seamlessly into the wheel loaders operating system and carries out the same range of functions as specified by the original equipment manufacturer."
A local RCT field service technician has carried out commissioning works of the new solution at the mine site and trained the mine's equipment operators on how to efficiently use and manage the wheel loader.
In May last year, RCT finished installing a major automation project at two projects belonging to Spanish miner MATSA: the Aguas Teñidas and Magdalena mines in the Huelva province.
In February 2018, the company forged an alliance with contractor RUC Cementation Mining Contractors to develop technologies for underground mine operations. Under this collaboration, RCT's emerging technologies will be tested and trialled at RUC Mining's operating contract sites in Australia and overseas.