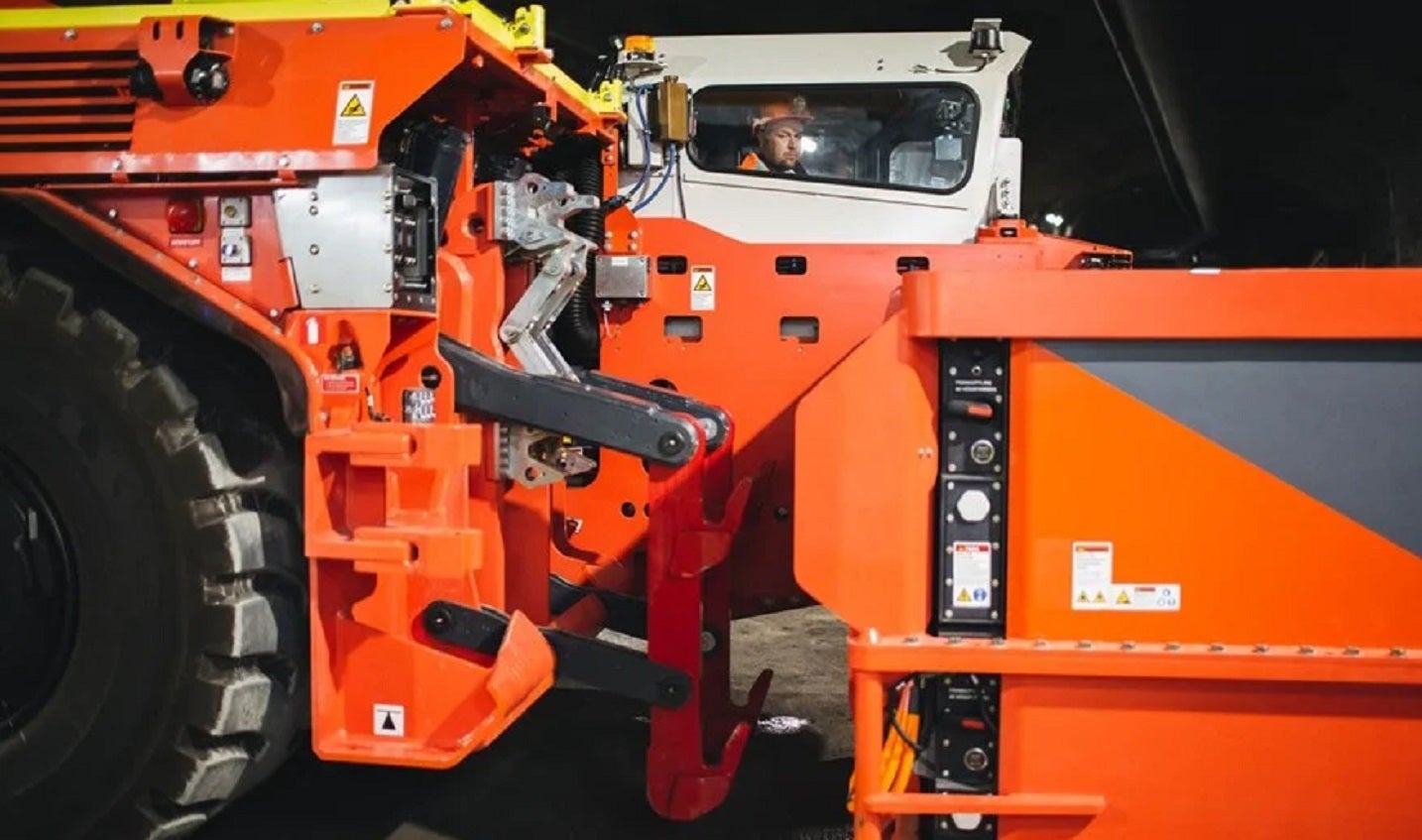 Sandvik Mining and Rock Solutions has secured a contract from Norwegian iron ore producer Rana Gruber to deliver 19 battery-electric vehicles (BEVs) for its iron ore operations in Storforshei.
The scope of the Skr370m ($35.5m) order includes trucks, drills, loaders, service support and batteries.
Swedish mining gear maker Sandvik plans to start the deliveries in the first quarter of 2023 and continue through 2024.
The order supports Rana Gruber's plan to run what it claims to be the world's first carbon-free iron ore mine by 2025-end.
Sandvik will be responsible for the supply of six Sandvik TH550B trucks, four Sandvik DL422iE longhole drills, five Sandvik LH518B loaders, two Sandvik DS412iE mechanical bolters and two Sandvik DD422iE jumbos.
Rana Gruber CEO Gunnar Moe said: "We're proud that our mining operations already have among the industry's lowest CO₂ footprints but we have even higher ambitions to completely eliminate our carbon emissions.
"We have a crystal-clear decarbonisation strategy. When we announced our 2025 goal in 2020, many did not believe it would be possible, but we're taking another major step forward partnering with Sandvik to implement a battery-electric fleet that will improve our work environment and reduce our operational costs. Most importantly, BEVs will help us achieve our ambitious goals for carbon-free mining."
Furthermore, Sandvik will provide batteries and on-site service support.
Rana Gruber currently has an annual production capacity of 1.8 million metric tonnes of iron ore concentrates from its five deposits in Dunderland Valley, Norway.
Sandvik Mining and Rock Solutions president Mats Eriksson said: "BEVs have demonstrated their power to reduce a mining operation's carbon footprint.
"Rana Gruber is a pioneer in the mining electrification shift in Europe, and we look forward to supporting their battery-electric transition."