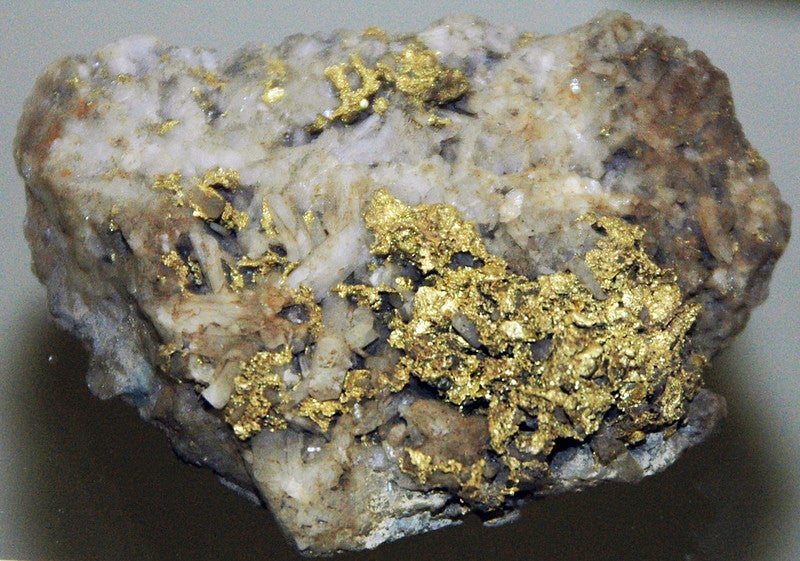 Pure Gold Mining has intersected gold mineralisation at its Madsen Mine project in Red Lake, Ontario, Canada.
The gold was intersected midway between the high grade eight zone at depth and near surface Russet South mineral resources at the project.
The eight zone has an indicated resource grading 20.5g/t gold and an inferred resource grading 12.4g/t gold.
According to the company, the new gold-bearing intercept opens a new target area for discovery. With this, the 2019 drilling programme has been expanded to 20,000m.
The company reported that a drill hole targeting the midpoint intersected a 10m wide, gold bearing zone, at 2.2g/t gold over 10.4m, within ultramafic rocks of the Balmer assemblage.
Pure Gold president and CEO Darin Labrenz said: "Madsen continues to be a dynamic project with resource and production potential well beyond the feasibility base case. Outside of the feasibility mine plan we have made multiple discoveries and established new mineral resources within a system that keeps expanding along strike.
"This latest drilling represents a sea change in exploration prospectivity, establishing the tremendous potential of a brand new mineralised corridor that is anchored by the high grade eight zone at depth and the outcropping Fork and Russet South zones at surface."
Spanning over 46km², the Madsen Red Lake mine is one of Canada's high grade development-stage gold properties. The first gold is expected to pour late next year.
Next month, a third rig will start production level underground drilling.