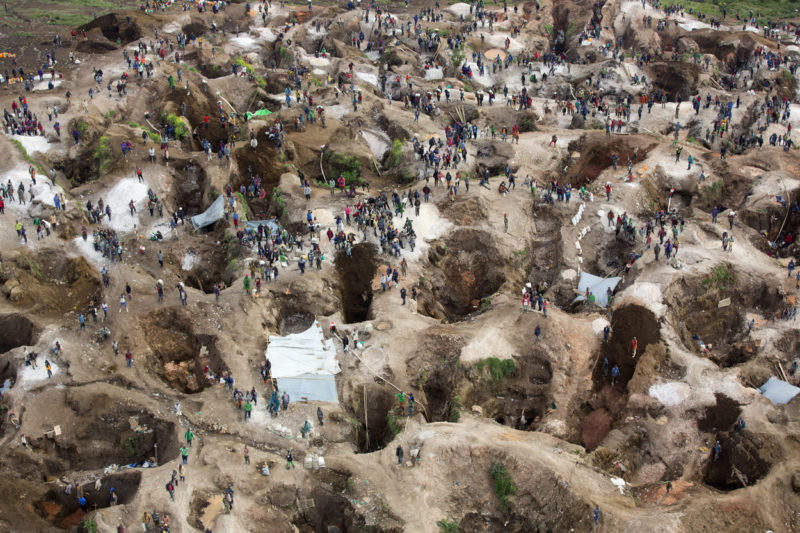 BMI Research has reported that the current political unrest in the Democratic Republic of Congo (DRC) will not affect the growth of the mining industry, which will underpin a 5% increase in real GDP in 2019.
The Central African Copperbelt, on the country's southern border, was responsible for providing 63% of the world's cobalt and 10% of the world's copper in 2016, and access to the region will continue to support Congolese mining projects.
"The large mining sector will act as a bright spot for DRC, especially copper and cobalt production, with several large projects coming online in 2018 and 2019," said BMI Research in the report.
Exploration and development company Nzuri Copper's Kalongwe project aims to tap into around 302,000t of copper and 42,000t of cobalt in the north-western portion of the Copperbelt, which secured the company a A$10m investment from Chinese supplier Zhejiang Huayou Cobalt, the world's largest cobalt chemicals producer.
Similarly the Kipushi Project, backed by Australian iron ore company Cape Lambert Resources, is predicted to produce an average of 381,000t of zinc concentrate over an 11-year period.
"This has the potential to be a company game-changer," said Cape Lambert executive charman Tony Sage. "There are so few mines which operate primarily as cobalt producers with copper credits. In our case, however, we would look to produce high-grade cobalt and copper from this specific deposit."
While the mining industry has not been directly affected by the unrest, BMI Research has acknowledged the threat of displacement and violence. DRC is suffering from an outbreak of ebola that has infected 46 people and killed 26, and around three million people have been displaced from rural areas due to violence which many believe has been orchestrated by President Joseph Kabila.
"As government security forces become increasingly stretched attempting to contain uprisings in urban centres, we believe the roughly 70 rebel groups that are active within DRC will be able to operate with greater freedom and capitalise on public discontent to secure new recruits," said the group.
"While not our core view, should we see these groups increase their influence and power to the southern parts of the country, potential seizures of key mining production sites will deter investors' sentiment and disrupt mining sector activity, deteriorating DRC's economic outlook."