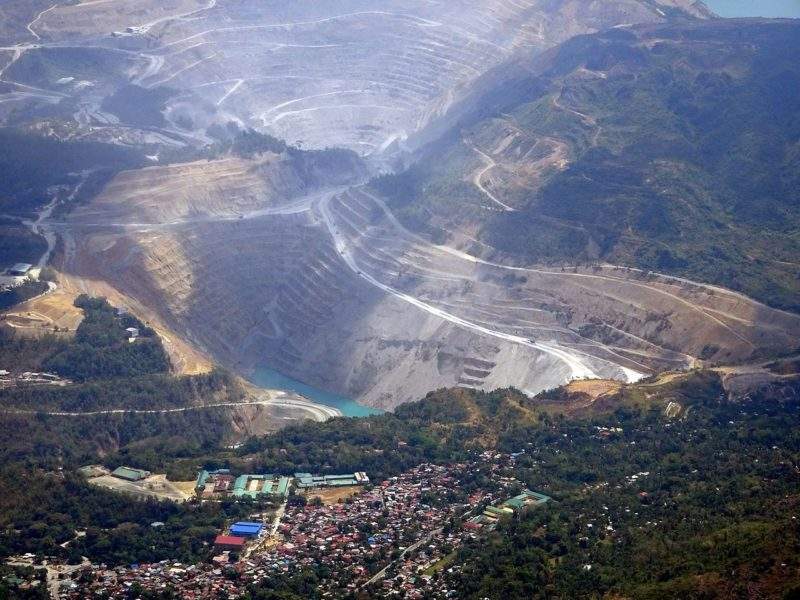 The Mines and Geosciences Bureau (MGB) for the Philippine region of Central Visayas has partially lifted quarrying suspensions issued to seven mining companies in the wake of landslides on the island of Cebu that killed 29 people.
More than 1,200 people were evacuated following landslides that hit two villages near Naga City and buried up to 67 people in debris. The disaster was triggered by nearby limestone mining operations and the damage caused by super typhoon Mangkhut, which swept the country in September, killing 95 people nationwide and 54 in the Cordillera mountains.
Roy Cimatu, secretary of the Department of Environment and Natural Resources (DENR), ordered the suspension of quarrying in eight regions on 20 September, but Efren Carido, director of the Central Visayas division of the MGB, lifted the ban for seven companies.
Carido also lifted the suspension on quarrying for one firm based in Naga City, Quarry Ventures Philippines.
The ruling enables companies to resume mining operations on parts of their land, but they must receive permission from authorities to mine on their entire territory. Industrial and sand-mining operations remain banned under the new rules.
The news is a positive development for the country's mining industry, which has been stifled under President Rodrigo Duterte's policy of protecting the Philippine environment, and the government's response to the Mangkhut destruction. The government has worked with the country's armed forces and police to crack down on small-scale mining.
The government claims to have closed 539 mine entrances in the Cordillera region of the island of Luzon since 17 September, and seized 64,212 "sacks of mineral ore", as part of an initiative to close mining operations, relocate miners and provide new careers for those involved.
"The operation is focused on the precept that the activity is illegal and they are doing their activities on hazardous grounds and we want to prevent a repeat of the landslide that killed many people," said Joselin Marcus Fragada, assistant secretary for Luzon Operations.
The government has also enlisted non-profit power company Beneco, which provides power to the Benguet province in Luzon, to cut the power to illegal mining operations to force them to close down. Many small-scale mines are powered by 'flying' connections, power lines connected to existing electrical infrastructure and not declared to Beneco, which the company considers dangerous.
"Our premise in disconnecting is safety, since these flying connections are not compliant with the standards," said Beneco manager Melchor Licoben. "It was not done properly, it might have been just done by a carpenter and not by a licensed electrician."
Mining Technology's Mining Safety content is supported by USA mining safety specialists Carroll Technologies Group.