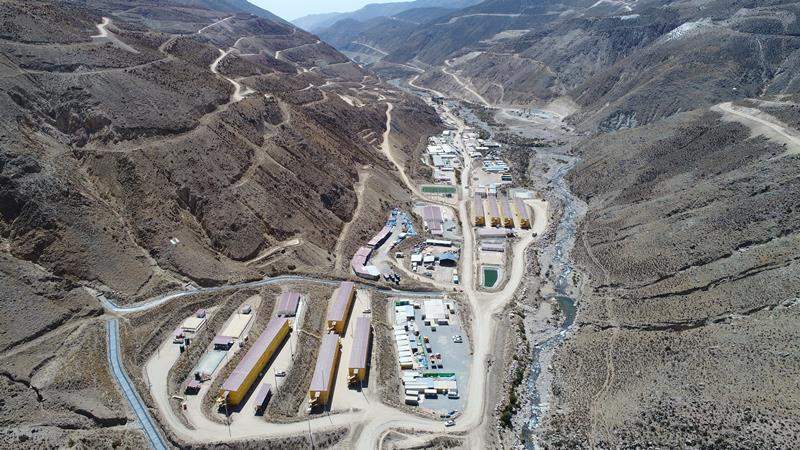 The Peruvian Government has announced that it will ease lockdown restrictions on the country's mining sector, with mining, storage and transportation of minerals set to resume amid the quarantine being enforced in the wake of the Covid-19 pandemic.
The news is particularly surprising considering the rapid spread of Covid-19 throughout Peru, with more than 42,000 confirmed cases in the country, the second-most in Latin America, and a death toll of around 1,200. Indeed, six miners at Fortuna Silver Mines' Caylloma project were diagnosed with Covid-19 in April, and said to be asymptomatic; considering the company had suspended work for 60% of its workforce, rather than suspending all operations outright, it is perhaps surprising to see the national government relax its lockdown measures at such a time.
The decree highlights the extent to which Peru's economy is reliant on mining, ranking as the third-largest producer of copper, behind only Chile and China, and the world's seventh-largest source of gold. Mining accounted for 60.2% of the country's total exports in 2018, reaching a value of nearly $29.5bn, making the sector a vital cog in both the Peruvian and global economic machine.
The lockdown, which has been in place since the government declared a state of emergency in mid-March and has since been extended until May 10, has crippled the sector. At MMG's Las Bambas copper mine, for instance, production fell 28% in the first three quarters of 2020 compared to the previous year, and the government is eager to reverse this decline.
"It is necessary to begin the social and economic recovery," the government announced. "Therefore, it is a priority to address the transition to a resumption of activities that incorporates precautions and protective measures to prevent infections and minimise the risk of a rebound in the disease."