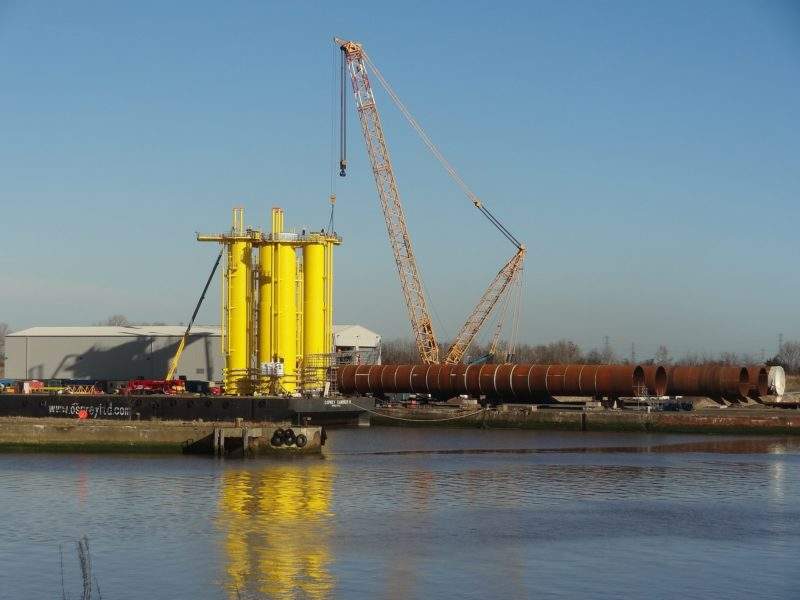 Redcar and Cleveland Borough Council has granted rare earths company Peak Resources planning permission to build a $165m refinery at the Wilton manufacturing site in the Tees Valley, in north-west England.
Peak Resources estimates that the plant will produce 7,995t per year of a lanthanum carbonate 3,475t per year of a cerium carbonate, 2,810t per year of a neodymium and praseodymium oxide product, and 625t per year of a combined mid and heavy rare earth carbonate.
Peak Resources CEO Rocky Smith said, "We undertook a global search for the best place to locate the separation plant and Teesside stood out as the most cost effective and efficient place for us to commence operation. The support the local community has for the project just reaffirms our decision-making process."
The Wilton site is in an advantageous position, located within 3km of the deep water Teesport, from which Peak Resources plans to ship mineral concentrate. It is the fifth-largest in the UK by volume, with an annual cargo of 40 million tonnes, and falls within one of Britain's enterprise zones, enabling the company to apply for a first-year capital allowance of 100% on plant machinery, up to €125m.
The UK corporate tax rate is also expected to reduce from 20% to 18% on 1 April 2020, which will help the company offset the site's expected annual operations expenditure of $40m.
Plans for the refinery were first announced in December 2016, when Peak Resources claimed the project would generate 100 jobs in the local area. "The Combined Authority has worked, and will continue to work, closely with Peak Resources to support its project in Tees Valley," said Councillor Sue Jeffrey, leader of the Redcar and Cleveland Council.
"It is great that our area has been recognised as a preferred location by a company from the other side of the world, signalling a very clear indication of our global reputation for successful manufacturing."
Peak Resources is now waiting on approval from the Environment Agency and expects an environmental licence to be awarded later this year.