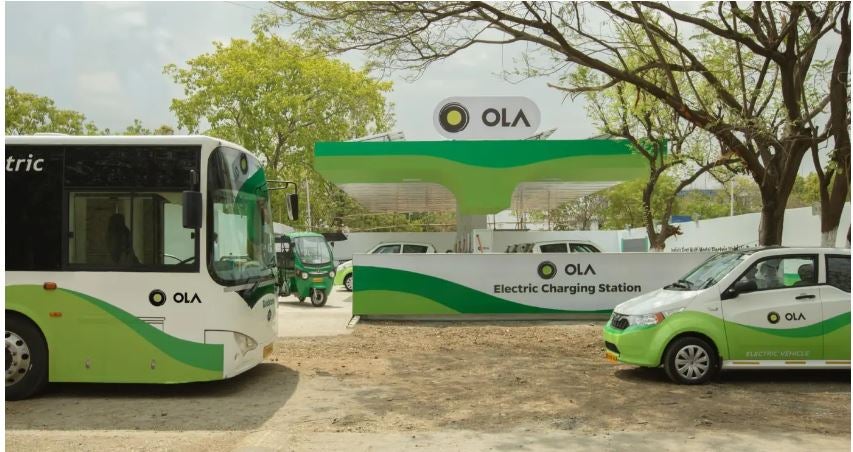 Indian scooter manufacturer Ola Electric has announced plans to invest $920m (Rs 76.14bn) in the southern state of Tamil Nadu for the manufacture of batteries and electric vehicles (EVs).
The group, backed by Japanese investor SoftBank, is a subsidiary of Ola, an Indian ride hailing company. The investment will be shared between Ola Electric and Ola Cell Technologies, which manufactures batteries.
This news comes in the same week that the Indian government announced the discovery of an inferred 5.9m tonne deposit of lithium ore in the provinces of Jammu and Kashmir. India is still largely reliant on imported lithium for battery production but hopes to use this new discovery to become more "self-reliant".
The sky is the limit! We signed the MoU with Tamil Nadu – The next big leap in making India all electric!@Guidance_TN https://t.co/Kvgtke6tbW

— Ola Electric (@OlaElectric) February 18, 2023
Ola's CEO Bhavish Aggarwal said on his Twitter that this investment will see India build "the world's largest EV hub with integrated 2W, car and lithium cell gigafactories in Tamil Nadu".
In November Ola Electric's cumulative production numbers topped 100,000. With the new investment the company plans to make 140,000 cars and hire 3,111 workers in Tamil Nadu.
Tamil Nadu is a key site of automotive production in India with companies such as Renault, Nissan and Datsun having factories in the state capital Chennai. The region accounts for a third of total automotive exports.
Demand for EVs is growing in India, encouraged by state-level subsidies for vehicle owners. The Indian government seeks to increase EV use due to significant air pollution in urban areas. Uber technologies announced on Monday that they will introduce 25,000 EVs in India for ride-sharing over the course of three years.