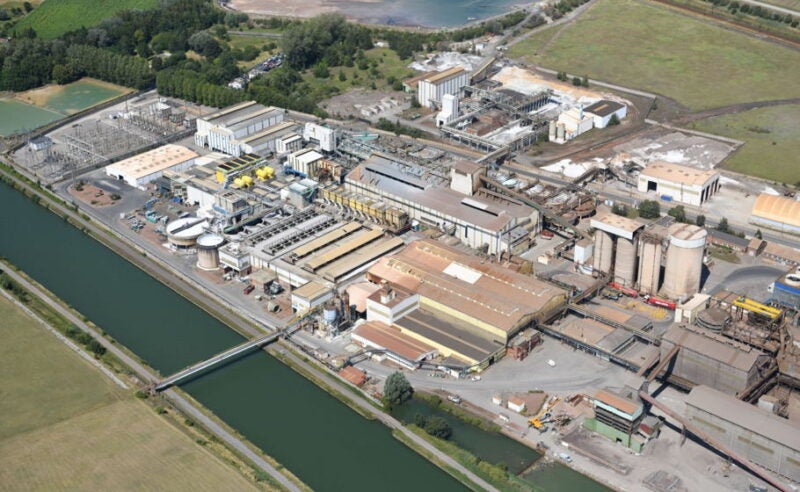 Belgium-based global metals firm Nyrstar plans to place its operations in Auby, France, on care and maintenance from the first week of January 2022, due to increasing power prices.
The decision comes in response to significantly increased current and anticipated future prices of electricity in the country.
In a press statement, Nyrstar said: "Power prices, already at historically high levels across Europe, have continued to rise in recent weeks in France, in excess of neighbouring European countries.
"This is as a result of low availability of nuclear power, high carbon-related costs passed on by power companies and reduced fixed-price allowances for the industry."
Nyrstar said that electricity prices in early 2022 in France could stay high and volatile.
During the care and maintenance period, the firm plans to undertake maintenance and continue planned investment into the project.
Furthermore, employees at the Auby operations would be redirected to work on training maintenance and investment projects.
The firm plans to resume production at Auby once it is economically viable.
In Auby, Nyrstar operates a mid-scale electrolytic zinc smelter, which produces cathodes as finished products. It uses both zinc concentrates and zinc secondaries as feedstock.
The smelter is designed to process a high percentage of secondary feed material to produce SHG cathode and some extra pure quality cathodes.
The site also produces by-products of sulphuric acid, Auby Leach Product, copper and indium.
Nystar will continue to run its three European operations in France, Belgium and the Netherlands, though with a production reduction of up to 50% due to high power prices.