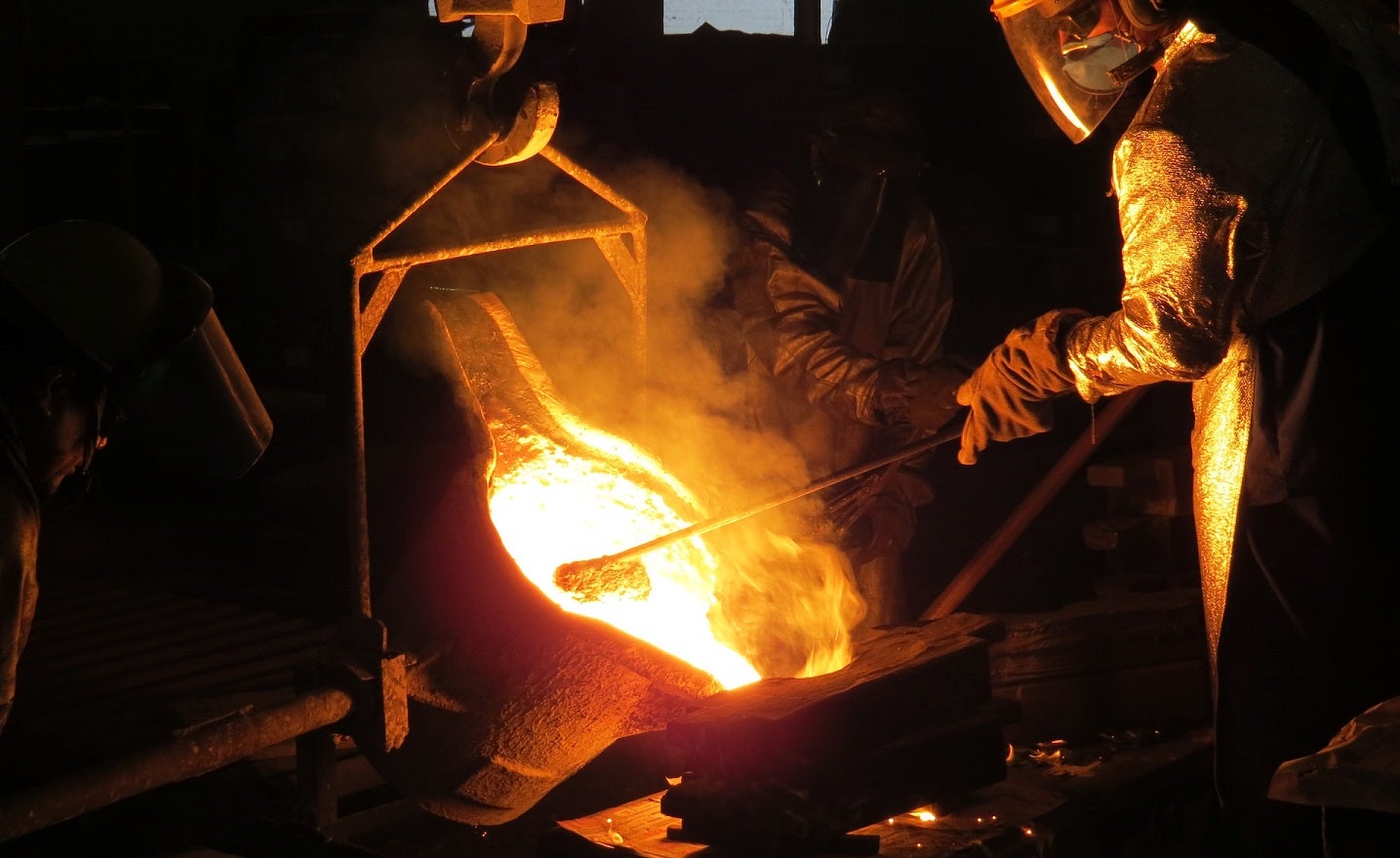 US-based steel maker Nucor has signed an agreement with ExxonMobil to reduce emissions at the former's direct reduced iron (DRI) plant in Convent, Louisiana.
Under the carbon capture and storage (CCS) agreement, Exxon will capture up to 800,000 metric tonnes per year of CO₂ from the DRI plant before being transported and stored at an ExxonMobil-owned facility in Louisiana.
Nucor chair, president and CEO Leon Topalian said: "This transformative CCS project with ExxonMobil is a key part of our decarbonisation strategy and will result in some of the lowest embodied carbon DRI or HBI in North America.
"We are taking a multi-faceted approach to decarbonisation, and this partnership builds on previous investments we have made in a carbon-free iron start-up, renewable energy generation, and the development of small modular nuclear reactor technology."
Planned to be commissioned in 2026, the project is expected to contribute to Louisiana's aim of achieving net-zero CO₂ emissions by 2050.
Nucor's facility is equipped to produce DRI, which is a raw material used for the production of high-quality steel products for automobiles, appliances and heavy equipment.
The carbon capture agreement marks Exxon's third announcement in the past seven months, following earlier ones with agricultural fertiliser manufacturer CF Industries and industrial gas giant Linde.
Exxon said in a statement: "It also marks a milestone – bringing the total CO₂ we've agreed to transport and store for third-party customers to five million metric tons per year. That's equivalent to replacing approximately two million gasoline-powered cars with electric vehicles, which is roughly equal to the total number of EVs on US roads today."