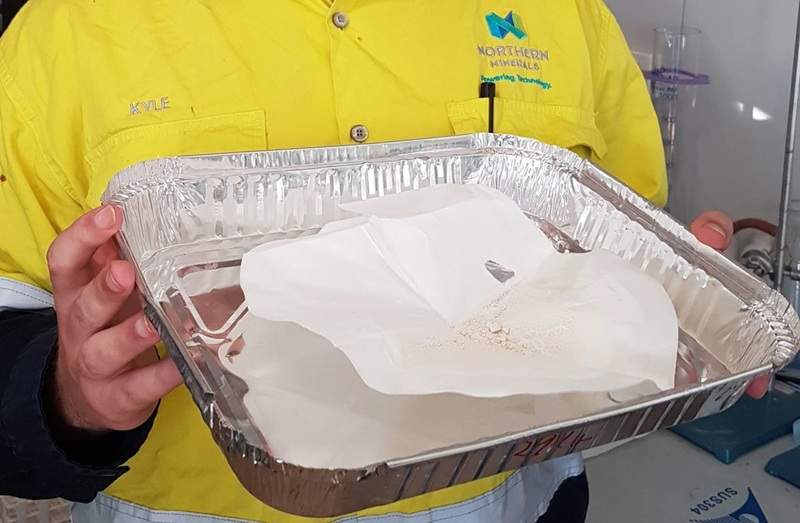 Northern Minerals has produced the first rare earths carbonate from its Browns Range pilot plant project in Western Australia (WA), as part of its efforts to become the first significant dysprosium producer outside of China.
The rare earth carbonate was produced at an on-site laboratory during experimental trials in the commissioning phase.
Around 1,000t of ore has been crushed at the facility and first ore has been processed through the beneficiation plant.
"Northern Minerals is on the cusp of a fundamental shift in perceptions."
The company noted that the pilot plant is anticipated to be mechanically complete next week and the beneficiation pilot plant is close to being fully commissioned while commissioning of the hydromet pilot plant started.
Through the pilot plant project, the company is evaluating the technical and economic feasibility of a proposed larger scale project.
Last month, Northern Minerals commenced the research and development phase for the pilot plant project, which is expected to run for up to three years.
Meanwhile, the company has completed design of an ore-sorting process and started a test programme.
The Browns Range project will be officially opened later this month and the company expects to ship the first export of rare earth carbonate by the end of this quarter.
Northern Minerals managing director and CEO George Bauk said: "The development of Browns Range is the result of years of blood, sweat and tears by an extremely talented and dedicated team from Northern Minerals, Sinosteel, Primero Group and other contractors.
"As all the pieces come together, Northern Minerals is on the cusp of a fundamental shift in perceptions as we transition from an explorer to a quality supplier of essential ingredients to the electric vehicle evolution."
The Browns Range project has an estimated mineral resource of 4,759t dysprosium, within 56,663t total rare earth oxide (TREO).