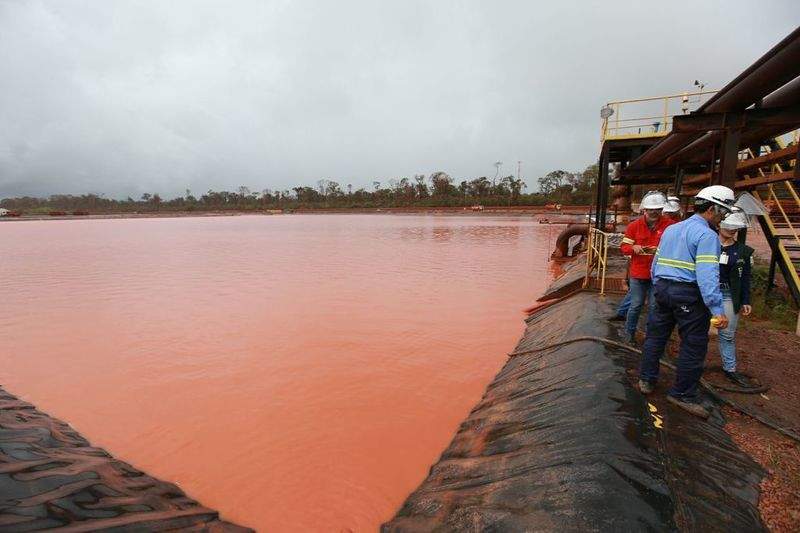 Norwegian aluminium supplier Norsk Hydro is set to suspend production at its Alunorte Alumina refinery in Brazil following an ongoing dispute with authorities over pollution.
The plant, which is the world's largest alumina refinery, has been operating at 50% production since March this year after the company admitted making unlicensed emissions of untreated water during heavy rains in the city of Barcarena in February, Reuters reported.
Brazilian authorities issued embargo on the refinery's press filter and the newly developed bauxite residue deposit area (DRS2). As a result, the company has not been able to use them and its bauxite.
The press filter is used for depositing bauxite residue, while reducing the required storage area and environmental footprint.
Hydro has been engaged in talks with the authorities to lift the embargo on the press filter and DRS2. However, the company noted that the attempts remained unsuccessful.
The imminent suspension is set to affect production on the Paragominas bauxite mine as the company is in the process of halting operations at the mine.
Norsk Hydro Bauxite & Alumina executive vice-president John Thuestad said: "Our people have been working hard during the last seven months to maintain safe operations and preserve jobs.
"This is a sad day because we have the world's most advanced technology available to continue safe operations, which we are prevented to use, and this will impact jobs, communities, suppliers and customers."
"The decision to close Alunorte and Paragominas will have significant operational and financial consequences."
The company expects the Alunorte and Paragominas closures will have impact on direct and indirect employees at the sites.
Furthermore, the closure of the mine is anticipated to affect Hydro's primary aluminium portfolio.
In a statement, Hydro said: "While it is too early to determine the full impact, the decision to close Alunorte and Paragominas will have significant operational and financial consequences, potentially also for Hydro's primary aluminium portfolio, including Albras."