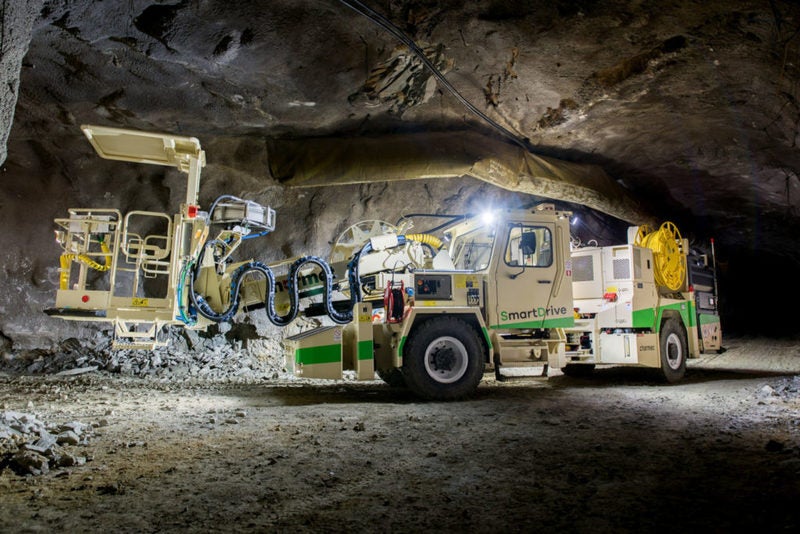 Underground mining and tunnelling company Normet has demonstrated battery electric emulsion charging in the production environment at First Quantum Minerals' Pyhäsalmi underground mine in Finland.
The company used its Charmec MC 605 VE SD explosives-charging machine for the demonstration.
According to Normet, battery-based charging makes the explosives charging process safer as there is no need to plug into the mine's electric grid.
Charmec MC 605 VE SD is based on the company's Charmec MC charger, which is part of the SmartDrive battery-electric vehicle range.
Normet SmartDrive is a fully electric product for mining and tunnelling construction and its design is a fully engineered battery electric architecture, which offers emission-free underground operations while reducing costs.
Normet said in a statement: "Charmec MC 605 VE SD presents the new era of charging in underground mines.
"Normet SmartDrive (SD) battery electric vehicle technology, integrated to the state-of-the-art emulsion charging technology, offers the highest value to the customer in terms of safety, health, ergonomics and productivity, with zero local emissions."
"Charmec MC 605 VE SD presents the new era of charging in underground mines."
Charmec MC 605 VE SD has a full range of optional accessories to fulfil various customer needs and to improve modern underground development and production charging operations.
The company has designed its charging equipment with safety and mechanisation in mind to fulfil the most demanding customer needs worldwide.
The Pyhäsalmi mine is one of the oldest and deepest underground mines in Europe and produces copper, zinc and pyrite. It was initially developed in 1962 as an open pit mine by Outokumpu, followed by the first underground development.