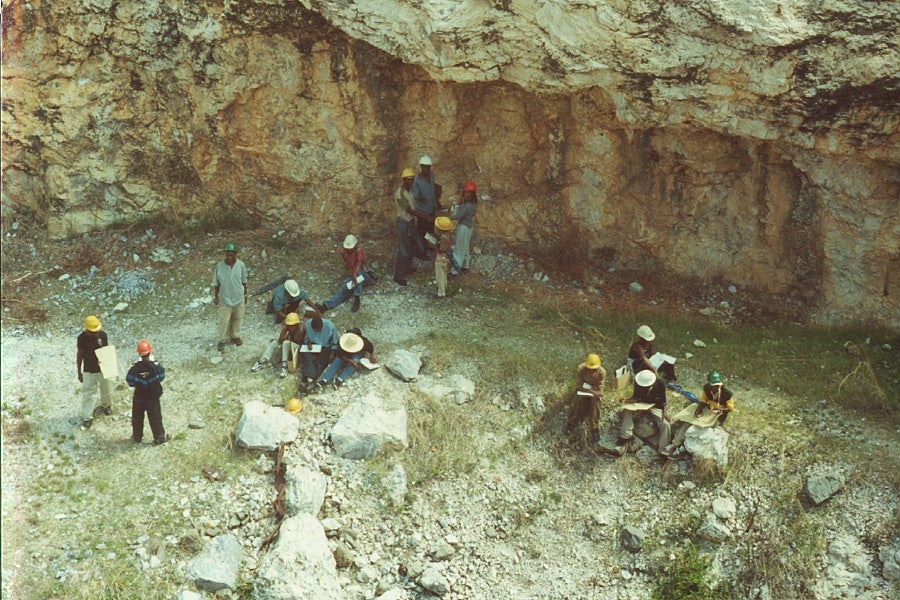 Nine artisanal miners are believed to have died following the collapse of a shaft at the Wanderer gold mine, one of the oldest mines in the Zimbabwean town of Shurugwi.
It is estimated that over 300 miners were working illegally at the Duration Gold operation last Saturday, when a shaft beneath the Wafa Wafa tunnel collapsed.
The workers were trying to reach the gold deposits fuelling a mine with a potential annual gold production of over one million ounces.
Miners who escaped were interviewed by Zimbabwean newspaper The Herald, and claimed that they had been conducting blasting work on some of the rock walls, which could have damaged the shaft's supporting pillars, contributing to the collapse.
While the majority of the workers managed to escape, nine miners remained unaccounted for in the days after the accident, and the government holds little hope of rescuing them.
We are trying to map the way forward," a government official told The Herald, "but given the manner in which the mine collapsed, there is no way those who are underground could be rescued. The only option is to find ways of retrieving the bodies if there are any."
The accident is the latest to impact a country that has historically struggled to ensure operational safety. A 2015 study by the University of Zimbabwe and the country's National AIDS Council found that occupational injuries in the country increased from 3,810 in 2008 to 5,141 in 2012, while fatalities almost doubled from 65 to 103 over the same period.
The study also found that the injury rate among mine workers increased dramatically from 131 accidents per thousand workers in 1998 to 780 per thousand workers in 2008.
The problem is compounded by Zimbabwe's increasing reliance on small-scale mining operations to ensure production. Unlike other countries, artisanal mining is not banned outright, and is even supported in many cases, with President Emmerson Mnangagwa investing $150m into small-scale mining operations in 2018.
These smaller projects, which are not bound by the regulations influencing larger companies, accounted for close to half of the 24.8 tonnes of gold produced in the country in 2017, making the industry one that is profitable and popular, but fundamentally dangerous.
The widespread nature of small-scale mining has made tackling the dangers of unregulated mining difficult. A worker rehabilitation centre, offering care for employees injured at work, has been in operation since 1971, but can only treat up to 200 patients at a time. In comparison, 5,007 people were injured at work in 2017.
Government officials will continue work at the mine to try to find the missing miners and understand the cause of the accident.
Mining Technology's Mining Safety content is supported by USA mining safety specialists Carroll Technologies Group.