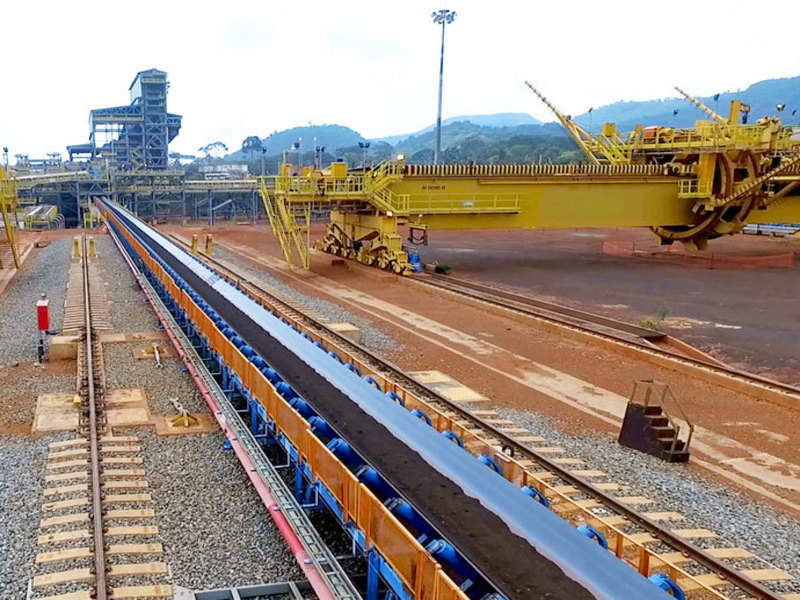 Vale-Mining.jpg" />
Brazilian mining company Vale has gained the operating licence for the S11D mine and plant, the largest iron ore project in the company's history.
Issued by the Ibama environmental agency, the licence carries a ten-year validity. The agency approved the licence after it verified that Vale has performed all necessary actions and environmental control measures during its installation phase.
The S11D mine and plant are located at Canaã dos Carajás, in the state of Pará of Brazil. It will start commercial production in January next year.
The company estimated that the total investments in the project will be around $14.3bn. It will invest $6.4bn in the mine and plant, while the remaining $7.9bn will be used in building a 101km railway branch line, double-tracking the Carajás Railway and expanding Ponta da Madeira Maritime Terminal in São Luís.
The company reported that commissioning at the mine and plant is advancing accordingly.
The S11D project comprises development of the iron ore mine and processing plant with three production lines each with a capacity to process 30 million metric tonnes per annum.
Vale will employ open-pit mining strategy to extract iron ore. Recovered ore will be transported to the plant through a long-distance conveyor belt.
The processing plant, iron ore stockyards and distribution yards, piles of waste rock and other associated features are located outside the Carajás National Forest. The initial plan required clearing of around 2,600ha of vegetation. However,Vale was successful in reducing required vegetation loss by more than 40% in its refined final plan.
"The site hosts a potential of ten billion metric tonnes of iron ore, with block D alone containing around 4.24 billion metric tonnes."
Vale has also acquired surrounding areas of the plant to fulfill the environmental conditions. A part of this acquired area is rehabilitated to join up forest fragments. The company claims it will restore and recover around 5,000 acres of degraded areas.
Recovery work is carried out in partnership with the Vale Institute of Technology under the supervision of Chico Mendes Institute for Biodiversity Conservation (ICMBio) and the Brazilian environmental protection agency, IBAMA.
S11 project is divided into four parts, A, B, C and D. It hosts the potentiality of ten billion metric tonnes of iron ore, with block D alone containing around 4.24 billion metric tonnes.
Vale procured the preliminary licence in June 2012, with the installation permit obtained a year later.
It is estimated that S11 mine has a lifespan of around 48 years.
---
Image: S11D project. Photo: courtesy of Vale.