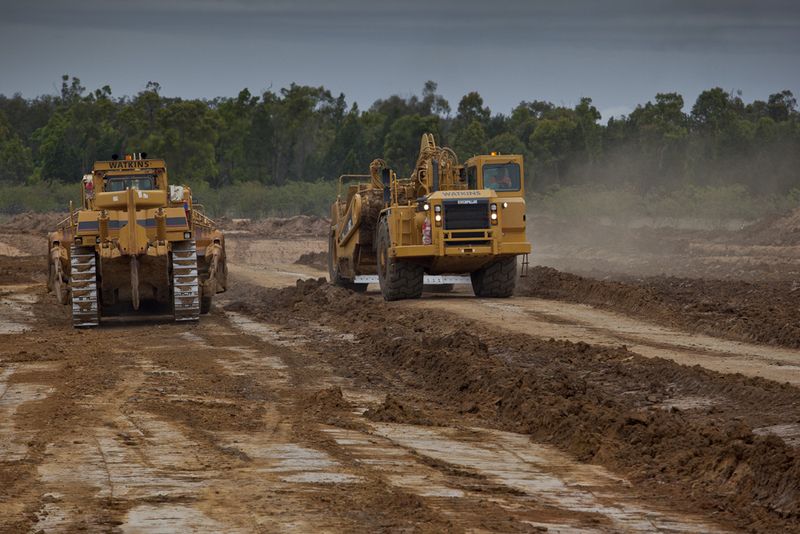 Leighton Holdings subsidiary Thiess has received a $180m contract from BHP Billiton Mitsubishi Alliance (BMA) for the development of the Caval Ridge Mine Project in Central Queensland, Australia.
The Caval Ridge mine is located adjacent to BMA's Peak Downs mine, approximately 25km south east of Moranbah.
BMA's Caval Ridge open cut coal mine is anticipated to generate coal up to 5.5Mtpa and process an additional 2.5Mtpa from BMA's adjacent Peak Downs mine.
The new contract involves the construction of heavy haul roads, the early works for product stockpile and conveyor area, drainage infrastructure and creek diversions and the handling of nearly 7 million m³ of material.
Thiess managing director, Bruce Munro, said: "Thiess has a clear and demonstrated capability in mobilising a high-quality workforce within tight timeframes, ensuring certainty of delivery as well as quality outcomes for its clients."
Thiess Queensland general manager, Jason Spears, commented that good earthworks lay the foundation for a successful project.
Mr Spears said: "As a major construction and mining contractor we understand that precise and timely earthworks are critical to meeting project delivery milestones."
Work on site is expected to begin in February this year.
Last week, Thiess received a $1bn mining contract from OZ Minerals to extend mining operations at its Prominent Hill Copper and Gold Mine in South Australia.
The company, which will undertake mining operations for OZ Minerals until 2018, has already started the planning, training and implementation of the ramp-up which requires a substantial expansion of company's existing operation, peaking at five fleets of large mining equipment.
Image: BMA's Caval Ridge mine is expected to produce up to 5.5Mtpa. Courtesy of Thiess.