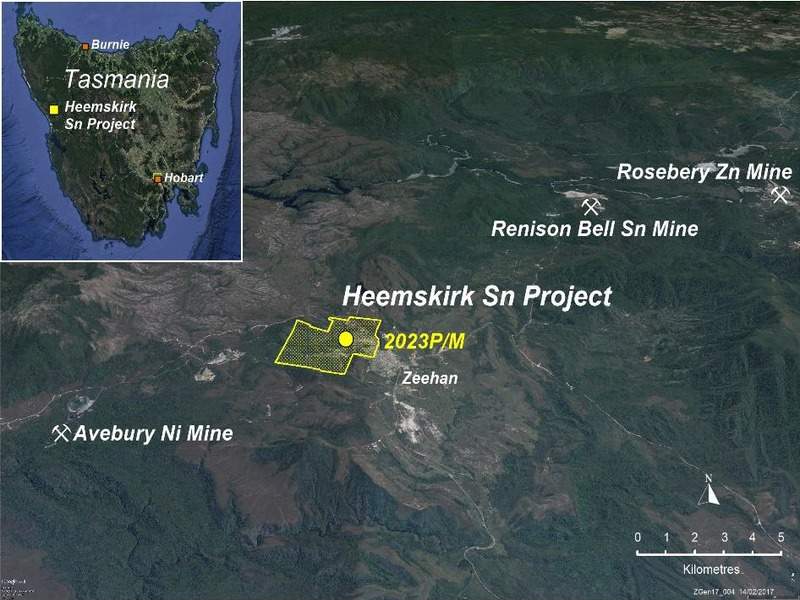 Stellar Resources– Mining.jpg" />
Stellar Resources' wholly owned subsidiary Columbus Metals has been granted a mining lease (2023P/M) for the Heemskirk Tin Project in Tasmania, Australia.
The approval of the mining lease has been granted by Tasmanian Minister for Resources Guy Barnett.
Stellar managing director Peter Blight said: "Granting of an ML is a major step forward for Stellar's Heemskirk Tin project, the Zeehan community and for mining in Tasmania.
"The ML reflects the Tasmanian Government's confidence in Stellar's tin development proposal and provides the company with secure tenure over tin and other metallic minerals for a minimum of 12 years.
"The long-dated nature of tenure is also important for attracting finance to the project."
Stellar Resources owns full interest in the Heemskirk Tin Project, which has a JORC Mineral Resource of 6.35mt at 1.13% tin or 72,000t of contained tin.
The project includes three closely spaced tin deposits, namely, Queen Hill, Severn and Montana.
Stellar intends to start underground development of the site, which will commence with the Lower Queen Hill deposit and subsequently move towards the Severn and Montana deposits.
It is expected that the mine will start producing ore within six to nine months from the start date.
The company has planned to process recovered ore at the standalone modular plant, which can be expanded in future when mine development increases.
Currently, the Heemkirk operation will employ 70 people directly. Employment will increase to 180 after full expansion of the mine.
Under the mining lease that covers 560ha in the Crown land, Stellar subsidiary will receive the right to carry out mining operations in the area for 12 years ending on 1 January 2029.
After procurement of necessary funding, Stellar will initiate the definitive feasibility study (DFS) work programme.
"This provides the company with secure tenure over tin and other metallic minerals for a minimum of 12 years."
Works will include 9,000m of diamond drilling to convert mineral resources to an ore reserve, metallurgical testing, completion of mining and plant studies.
The company is also required to complete a development proposal and environmental management plan to receive environmental clearance.
DFS is scheduled to take 15 months from the start of drilling activity.
---
Image: Heemskirk Tin Project location. Photo: courtesy of Stellar Resources.