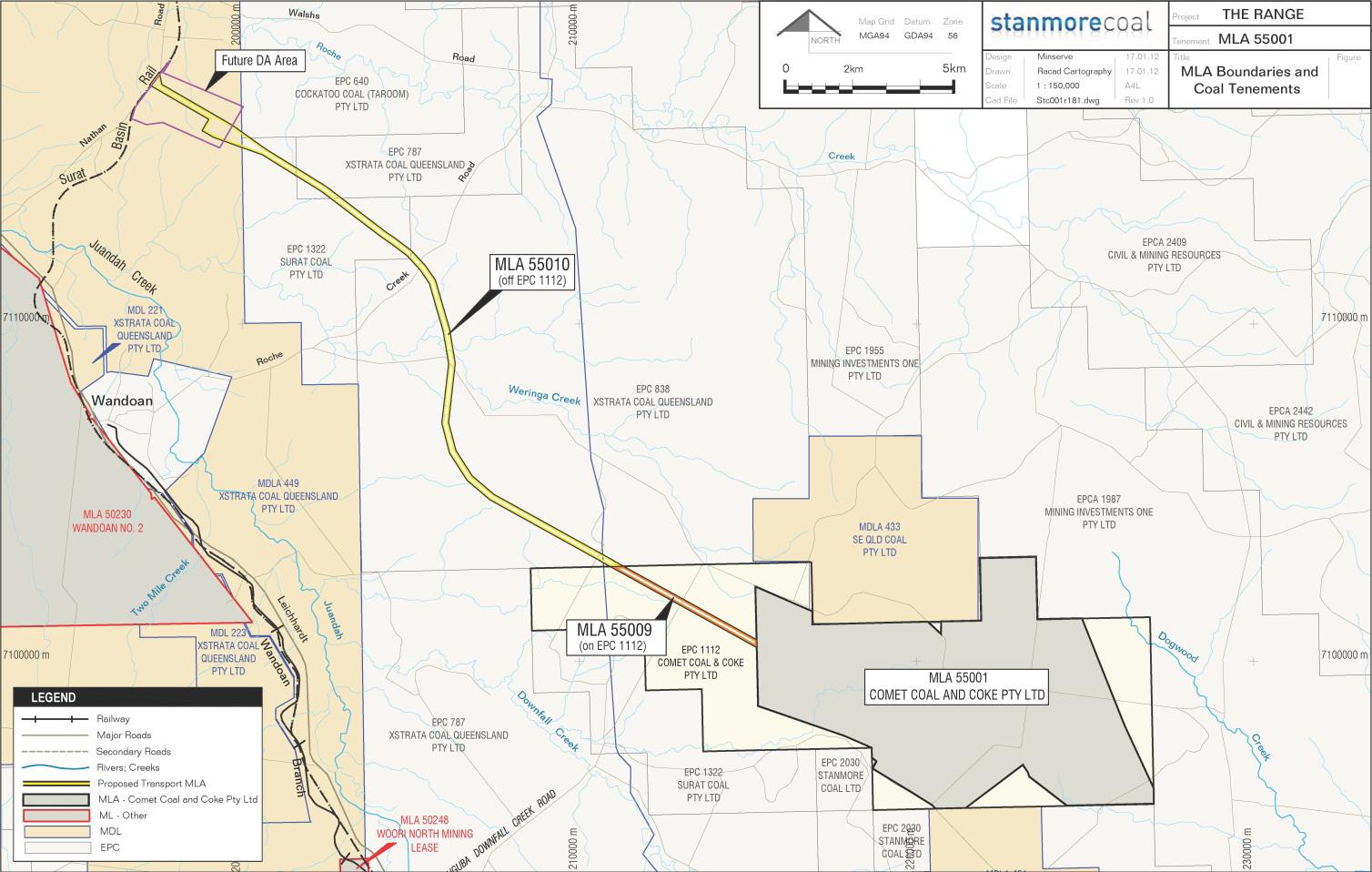 Stanmore Coal has submitted two new mining lease applications for a new coal transport corridor in Queensland, Australia.
The corridor will offer a connection between The Range proposed mine site and a planned rail load-out facility adjacent to the Surat Basin Rail (SBR).
Stanmore has consulted with landowners and other key stakeholders associated with the project, while an environmental impact study (EIS) has been completed on the transport corridor.
The corridor is expected to use a 25km single flight conveyor resulting in a more reliable and cleaner method of coal delivery.
The Range project is located 25km south east of the Wandoan Township, within the Surat Basin and the planned SBR will provide a rail link to the coal ports at Gladston.
The project contains an initial JORC marketable reserve of 94mt from a JORC resource of 229mt (151mt indicated plus 78mt inferred) of export quality thermal coal.
First coal production is expected in 2015, subject to statutory approvals being attained and completion of third party infrastructure.
The 200m transport corridor ties into the SBR approximately 10km north east of the township of Wandoan adjacent to Nathan Road.
The corridor width allows flexibility in plotting the final route, which is subject to the completion of the final design.
Stanmore expects approval of two mining leases that make up the transport corridor and the approval for the Range project in early 2013.
Stanmore Coal is a growth focused, pure play coal exploration and development company.
Image: The mining leases for the transport corridor will be granted in early 2013. Photo: Courtesy of Stanmore Coal .