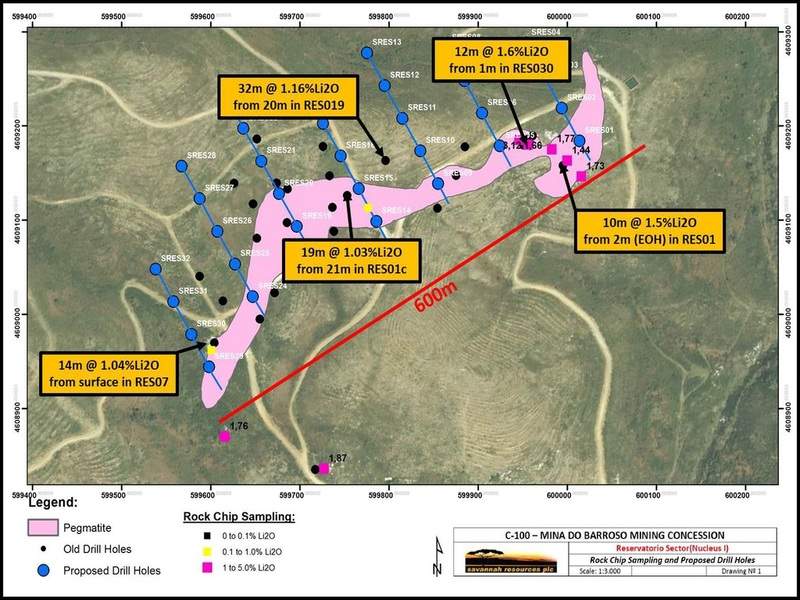 Savannah Resources has completed the first phase of exploration programme at its Mina do Barroso lithium project in Portugal.
The programme is aimed at defining the extent of lithium bearing pegmatites at the project in preparation for drilling.
The company has performed mapping across three primary target areas in Grandao, Reservatorio and NAO.
Based on the mapping results, these areas are found to have relatively high grades of lithium oxide (Li2O) with drill results up to 1.67% Li2O over significant widths.
Savannah Resources CEO David Archer said: "We're pleased that our mapping, as a preliminary to drilling, has extended the surface expressions of three major lithium bearing pegmatites at Mina do Barroso.
"This will help us in our drill hole targeting for our upcoming drill programme as we look to ultimately define a joint ore reserves committee (JORC) resource to support mine development."
According to the company, mapping has expanded the surface footprint of the known pegmatites, with Reservatorio, over 600m in strike with a maximum width of 85m and the potential for a stacked sequence with some thinner 10m-15m wide parallel bodies.
At Grandao, a series of at least three stacked sub-horizontal pegmatite bodies were noticed, each 10m-30m width with a strike of 400m in a north-south, and 200m in an east-west direction.
"Our mapping has extended the surface expressions of three major lithium bearing pegmatites at Mina do Barroso."
During the mapping exercise at NAO, three stacked moderately dipping pegmatites 5m to 30m in width were identified, which can be traced for at least 300m in strike.
A 3,000m to 5,000m reverse circulation drilling programme is now expected to begin in two weeks, focusing on defining a JORC compliant mineral resource estimate to support a potential mine development.
The company is also planning to take up further mapping at Mina do Barroso to define other lithium bearing pegmatites within the enlarged project area.
It is expected that this work will be completed during the third quarter of this year.
---
Image: Summary map of Reservatorio showing new mapping, past exploration results and planned RC drilling with selected significant historical drill results. Photo: courtesy of Savannah Resources.