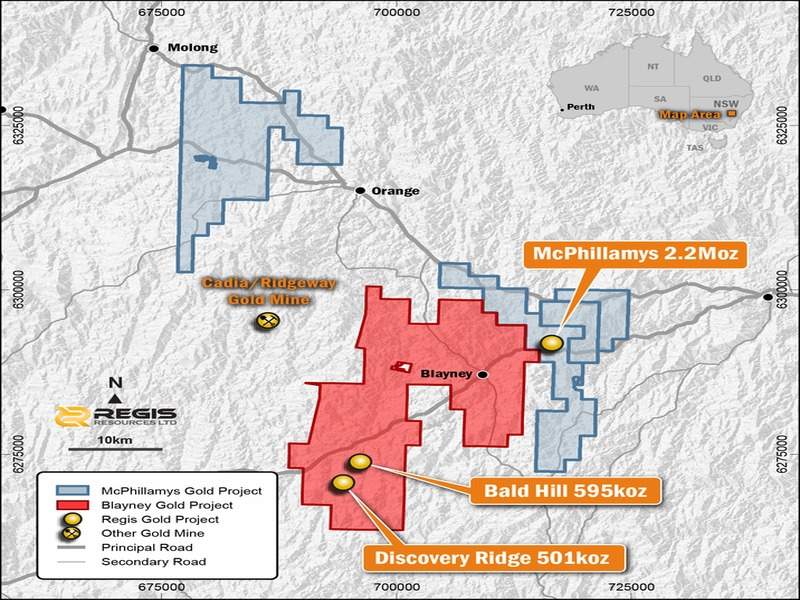 Regis Resources– Mining.jpg" />
Regis Resources has signed an agreement with Aeris Resources to acquire an exploration licence near the McPhillamys project in New South Wales, Australia.
Referred to as the Blayney Gold Project, the acquired exploration licence includes a 493km² area and hosts two gold deposits.
Under this transaction, Regis will pay Aeris Resources A$3.25m ($2.5m) in cash after the completion of this acquisition.
The transaction is subject to multiple closing conditions that are expected to besatisfied within the next two months.
The Blayney Gold Project hosts mineral resources at two gold deposits, Discovery Ridge and Bald Hill.
Discovery Ridge hosts an indicated and inferred MRE of 13.84Mt at 1.1g/t Au for 501,000oz, while Bald Hill has an inferred MRE of 37.0Mt at 0.5g/t Au for 595,000oz.
Regis Resources executive chairman Mark Clark said: "We are really pleased to expand the tenure and resources of the McPhillamys project as we push it towards feasibility study.
"The Discovery Ridge deposit has the potential to add to the size and economics of the project and will be included in our studies as we move McPhillamys forward."
"The Discovery Ridge deposit has the potential to add to the size and economics of the project."
Discovery Ridge is a shear hosted gold deposit situated in the foliated, fine-grained meta sediments of the Ordovician Coombing and Adaminaby Formations.
It has a known strike length in the order of 200m, exhibiting a well-defined steeply north pitching East Lode with widths of around 50m and known depths of up to 500m.
Regis expects that the deposit has the potential to complement its McPhillamys Gold Project. A study has been planned of the deposit in order to construct a satellite open-pit operation concurrently with the McPhillamys project.
A 26,000m infill resource definition drilling programme is currently being conducted in the McPhillamys project.
---
Image: Blayney Gold Project location. Photo: courtesy of Regis Resources.