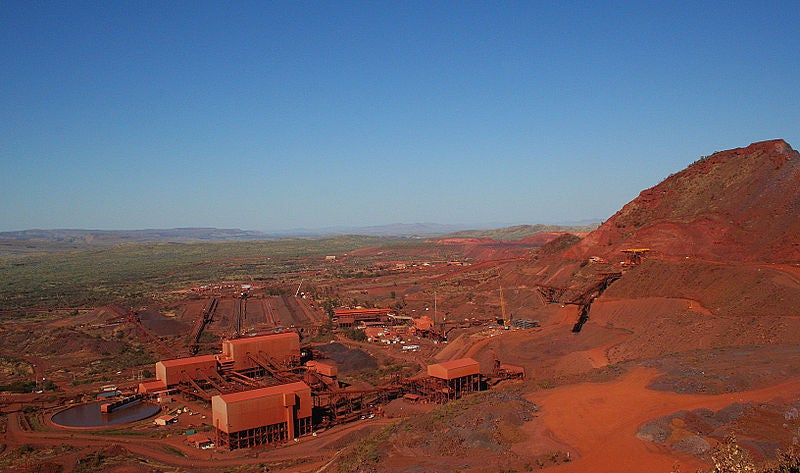 Padbury Mining and Aurium Resources have signed a binding scheme implementation agreement (SIA), following the completion of merger negotiations.
The merger will see Padbury acquiring Aurium and combining Padbury's 70% equity interest and Aurium's 30% in the Peak Hill Iron project in Western Australia.
Padbury managing director, Gary Stokes, said full ownership of the Peak Hill project would strengthen the company and add value for shareholders.
Aurium managing director, Terry Quinn, said another key benefit from the merger was the simplification of the Peak Hill project development.
Quinn said: "As well as increasing the scale of Padbury, this agreement will make project development much less complex, particularly in dealings with potential investors, financiers and off-take partners."
Under the agreement, which was announced on 16 November last year, holders of ordinary Aurium shares will receive three ordinary Padbury shares for each ordinary share they hold.
Holders of Aurium partly paid shares will receive one Padbury share for every 2.5 Aurium partly paid shares they hold and each holder of Aurium listed options will receive one Padbury option with an exercise price of $0.02 and an expiry date of 30 June 2014, for each Aurium listed option held.
The SIA is subject to several conditions, including Aurium shareholder approval, court approvals and other customary conditions.
Gary Stokes will remain managing director of Padbury, Terry Quinn will be appointed executive chairman of Padbury and William Han will remain a non-executive director, under the merger proposal.
Padbury Mining is a Western Australian-based minerals exploration company focused on the development of its iron ore assets in Western Australia's Mid West region.
Image: Padbury Mining is focused on the development of its significant iron ore assets in Western Australia's mid west region. Photo: Baras.