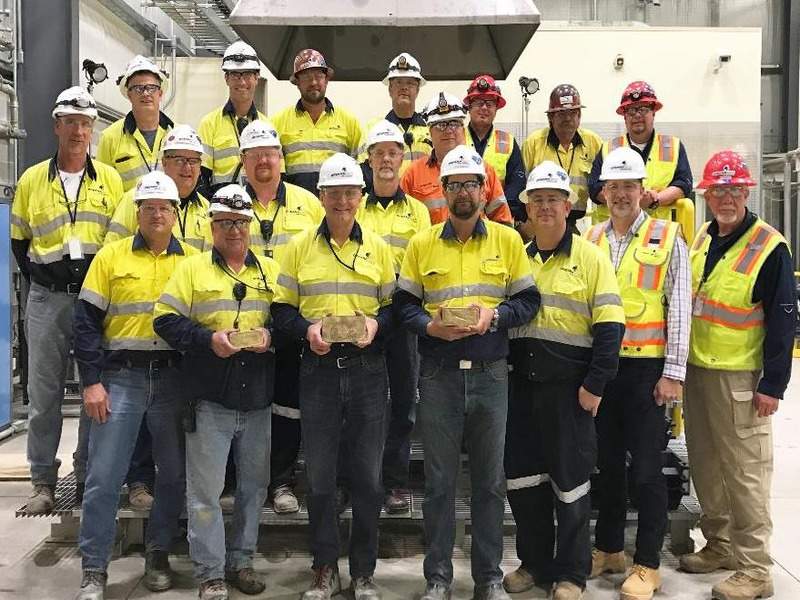 OceanaGold– Mining.jpg" />
OceanaGold Corporation has announced the first gold has been produced at Haile Gold Mine in South Carolina, US.
The company reported that 445oz of gold dore´ bars were poured in the initial operation.
OceanaGold president and CEO Mick Wilkes said: "The first gold pour at Haile is another significant achievement for the company, the valued communities of Kershaw and Lancaster, and the state of South Carolina.
"This achievement marks the first gold production from the Haile Gold Mine in 25 years, and nearly 190 years since gold was first produced there.
"The Haile Gold Mine is a world-class asset with leading margins, a growing resource, and significant expansion potential."
Wilkes further stated: "Construction is complete and commissioning activities are progressing to plan as we move closer to putting the newest gold mine in the United States into commercial production early in the second quarter this year.
"We are also advancing the Haile optimisation study which is expected to be complete by mid-2017."
"This achievement marks the first gold production from the Haile Gold Mine in 25 years."
Commissioning activities began with the grinding and leaching circuits with mill feed from oxide ore inventory.
As these circuits have become functioning, commissioning is now moving to the flotation and fine grinding circuits as part of a sequential introduction of transitional and sulphide ore into the mill.
The Haile Gold Mine is located in South Carolina along the Carolina Terrane. The company expects to start commercial production from this mine early this year.
OceanaGold has several assets in the US, the Philippines and New Zealand.
---
Image: OceanaGold's employees with first Gold Bars from the Haile Gold Mine. Photo: courtesy of OceanaGold Corporation.